These days there are so many website builders tools in competition. It's become a crowded space.
Has all these new options led to the death of Wordpress? Not at all. Wordpress still powers a huge portion of the web and will for a long time. But there are new and exciting alternatives to Wordpress out there.
I'm going to walk you through five of them in this article— each with their own unique differences that could be a perfect fit for the right user.
Don't confuse Wordpress.com and Wordpress.org. Wordpress.com is a hosted service and Wordpress.org is an open source CMS. Wordpress.org powers almost a quarter of the internet and is what most people mean when they talk about Wordpress.
1. Squarespace
Squarespace is a visual, drag-and-drop website builder. Everything is included out of the box: themes, plugins, hosting and more. You'll never have to touch code with Squarespace.
Website builders are a crowded space and Squarespace has many competitors (Wix, Weebly, GoDaddy etc.) but of all of them Squarespace is the best that I've ever tried.
It's like the Apple of website builders. Editing pages is intuitive and thoughtful…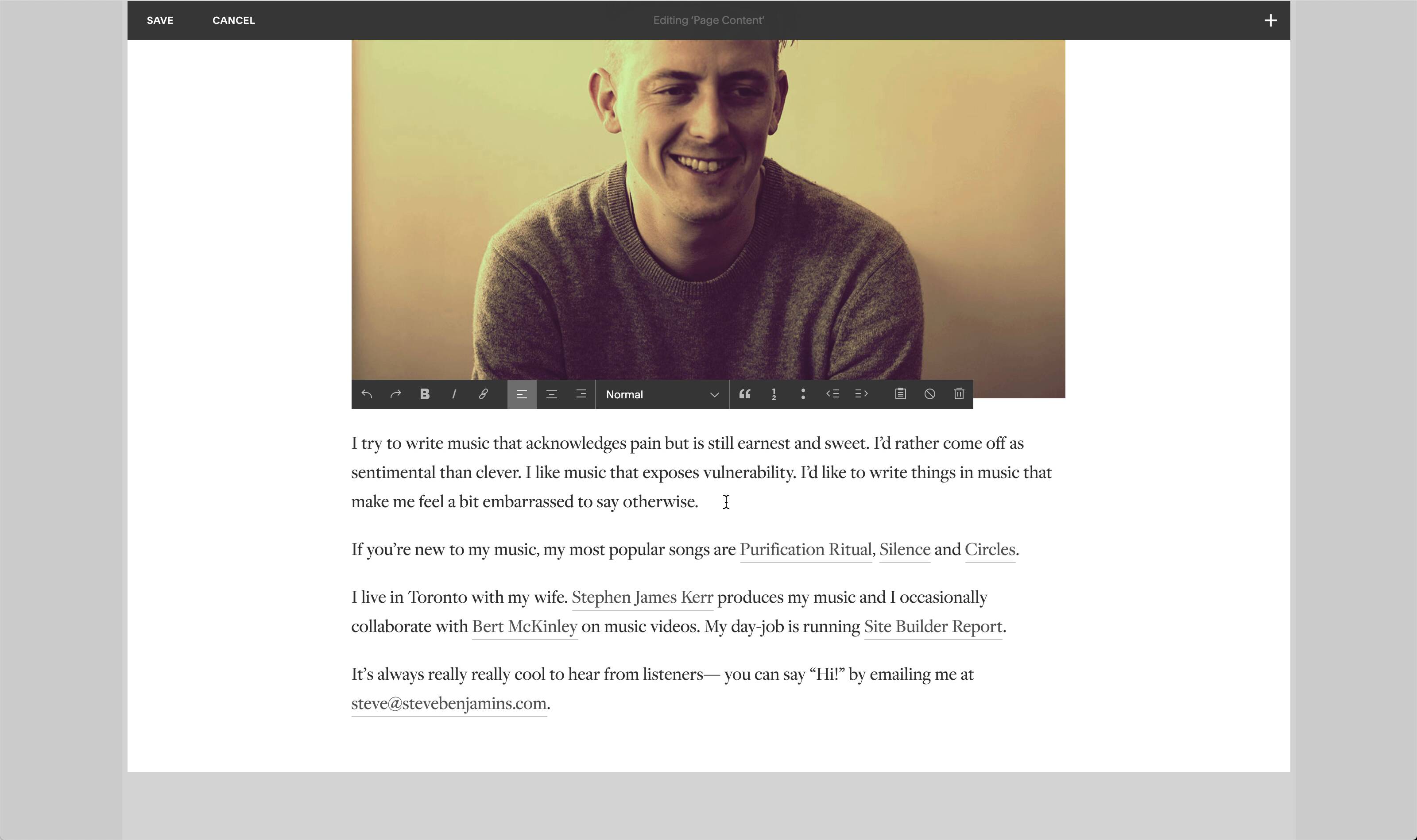 … And they have great taste. Squarespace is known for excellent templates. They often have a recognizable look and feel: bold typography, white space and plenty of room to showcase photography.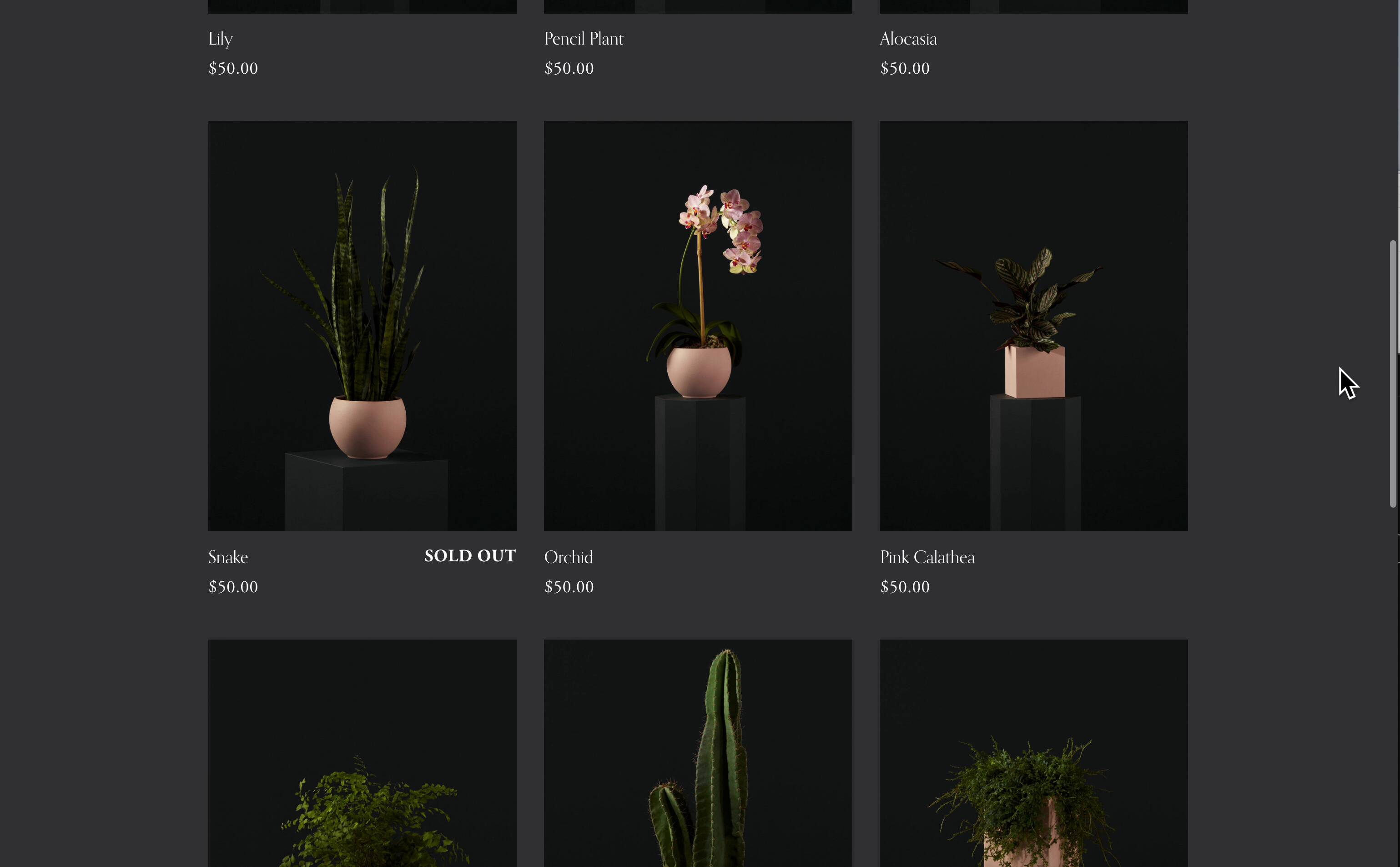 They also have best in-class features: outstanding blogging, photo galleries, podcast hosting, ecommerce and more.
Squarespace vs Wordpress
Everything works out of the box. With Squarespace you won't have to spend hours looking for that perfect photo gallery plugin— it's already included. Everything just works. The downside is that Squarespace doesn't have a plugin ecosystem like Wordpress with thousands of plugins.
Hosting included. Squarespace providing hosted so you never have to setup or configure a host. Everything just works. The downside is that you can't move your Squarespace website to a new host. Your website can only be hosted on Squarespace.
No code. You won't ever need to dive into code with Squarespace. With Wordpress you will likely need to.
2. Webflow
If I was still a freelance web designer I would move from Wordpress to Webflow.
Here's why: the Webflow Designer tool. It gives you the flexibility of front-end coding without requiring you to actually code.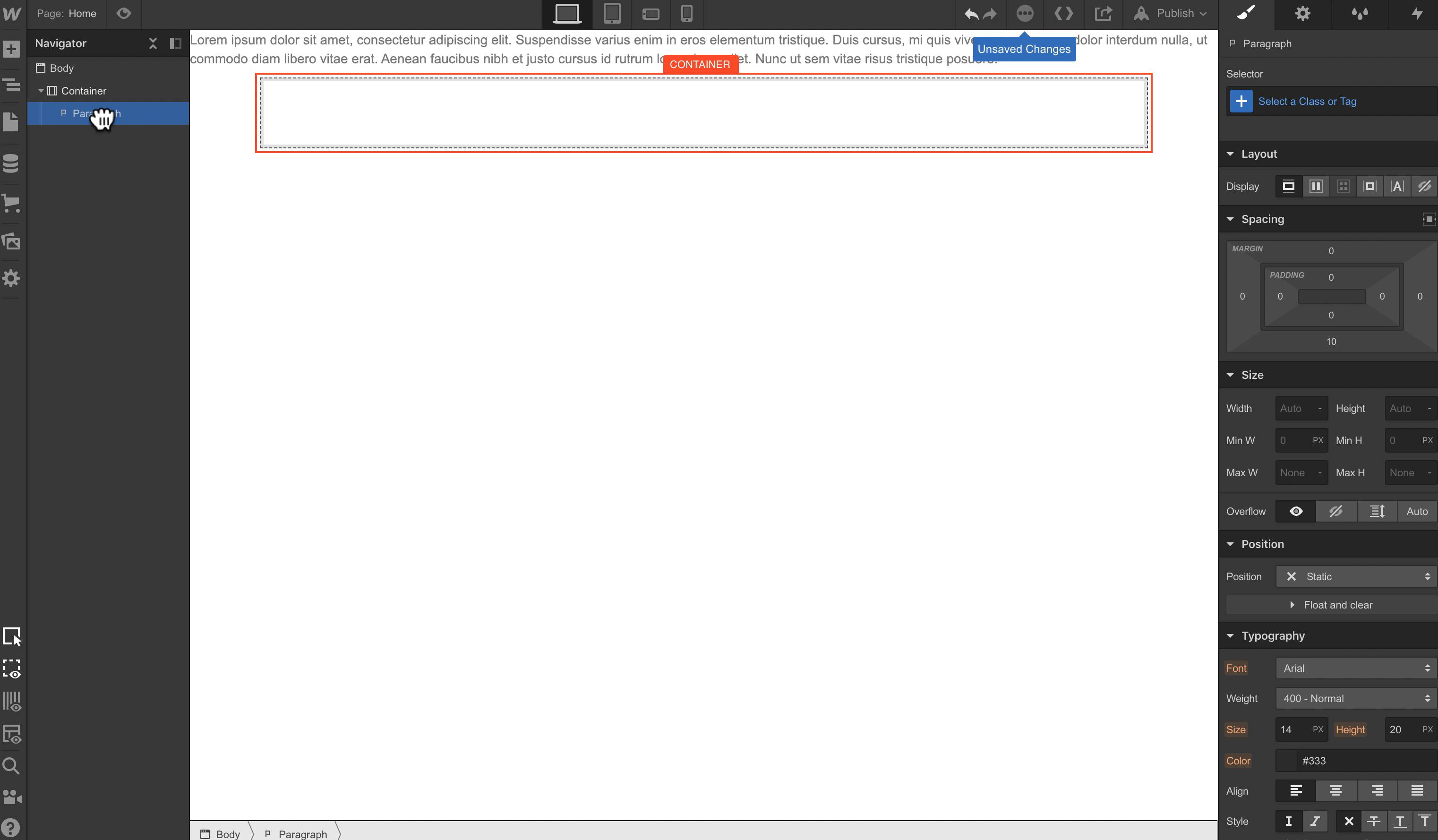 Then you can also integrate a full CMS (and ecommerce) into the Webflow Designer. The CMS let's you create content types made up of fields— for example: plain text, images, dates, colors and a WYSIWYG editor.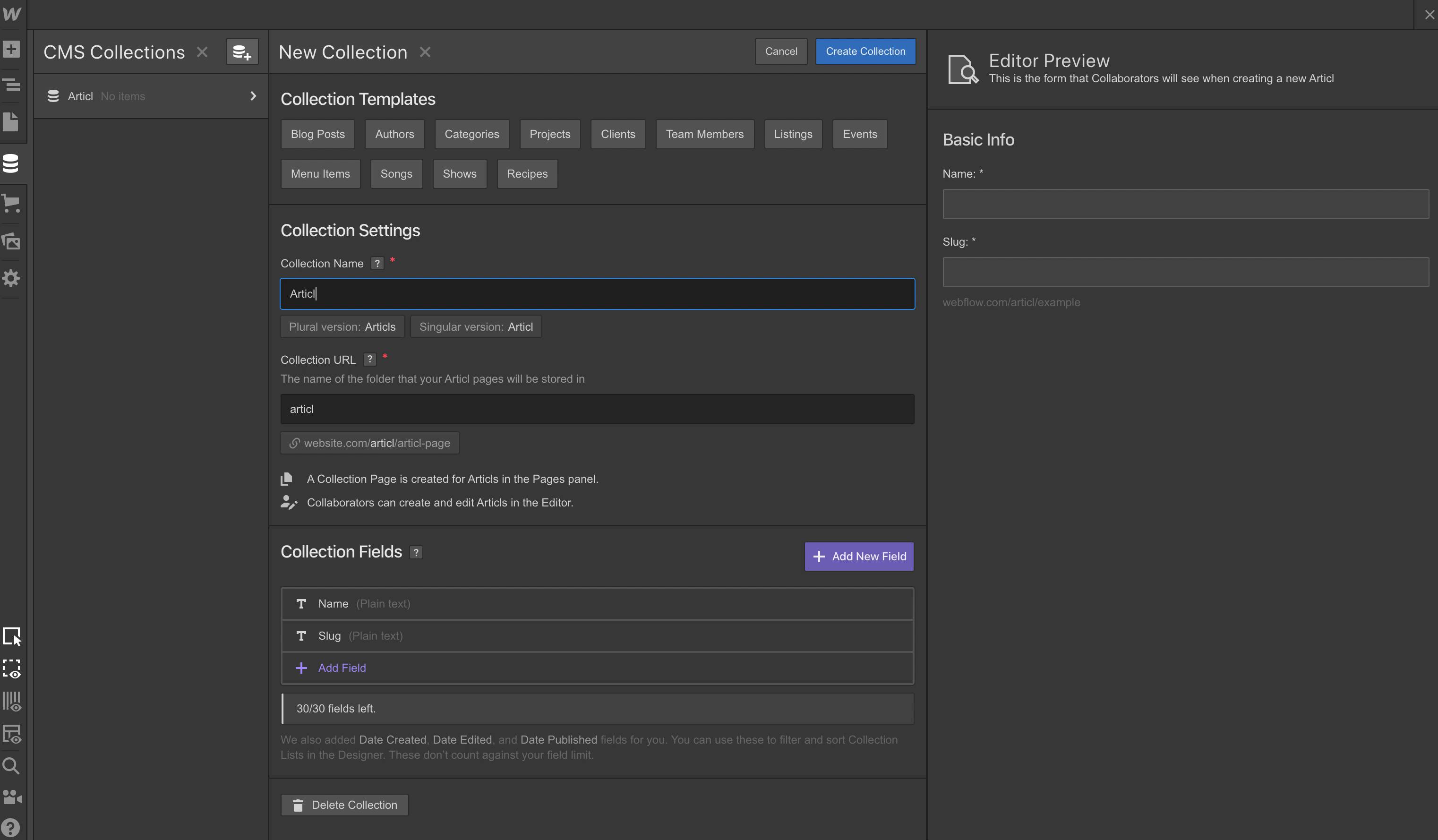 Webflow can also be white-labeled and let's can manage multiple client projects within one dashboard. Plus you can bill clients through Webflow and even upcharge.
There's also an Editor interface for teams and clients— so no more asking clients to navigate the messy Wordpress backend.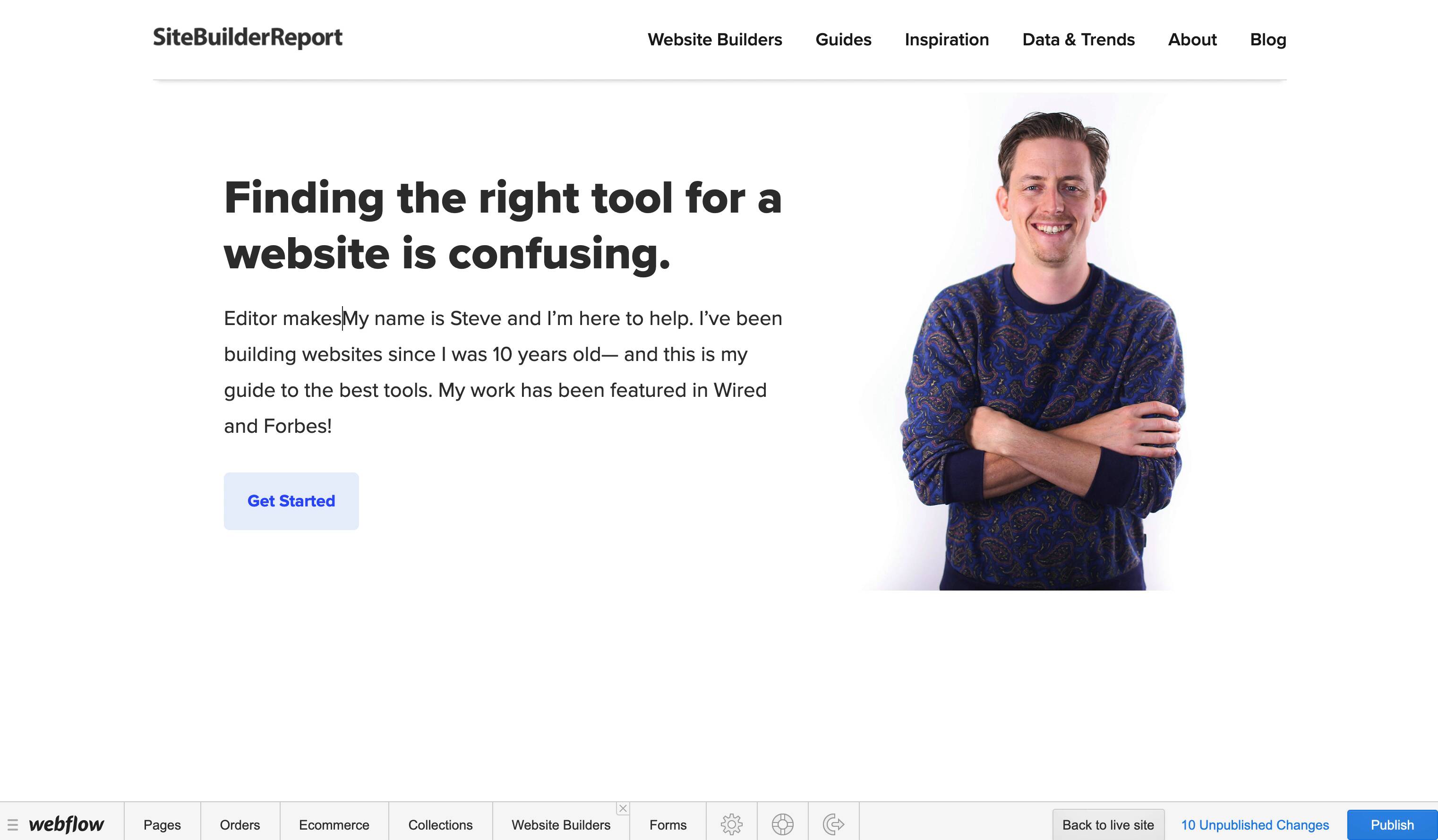 Webflow vs Wordpress
A better client experience. Your clients and team will find the Editor interface much easier than Wordpress's backend. Plus Webflow includes client billing services.
Hosting included. Like Squarespace, Webflow provides hosting. The upside of this is that everything just works— you don't have to think about hosting. Unlike Squarespace, Webflow actually has a Wordpress There's actually a Wordpress plugin which lets you publish your Webflow projects on Wordpress!
Similiar learning curve. Like Wordpress, Webflow has a learning curve. You'll want to spend a few hours in the Webflow University to get the hang of it.
3. Shopify
I highly recommend Shopify for ecommerce websites. It's intuitive and flexible.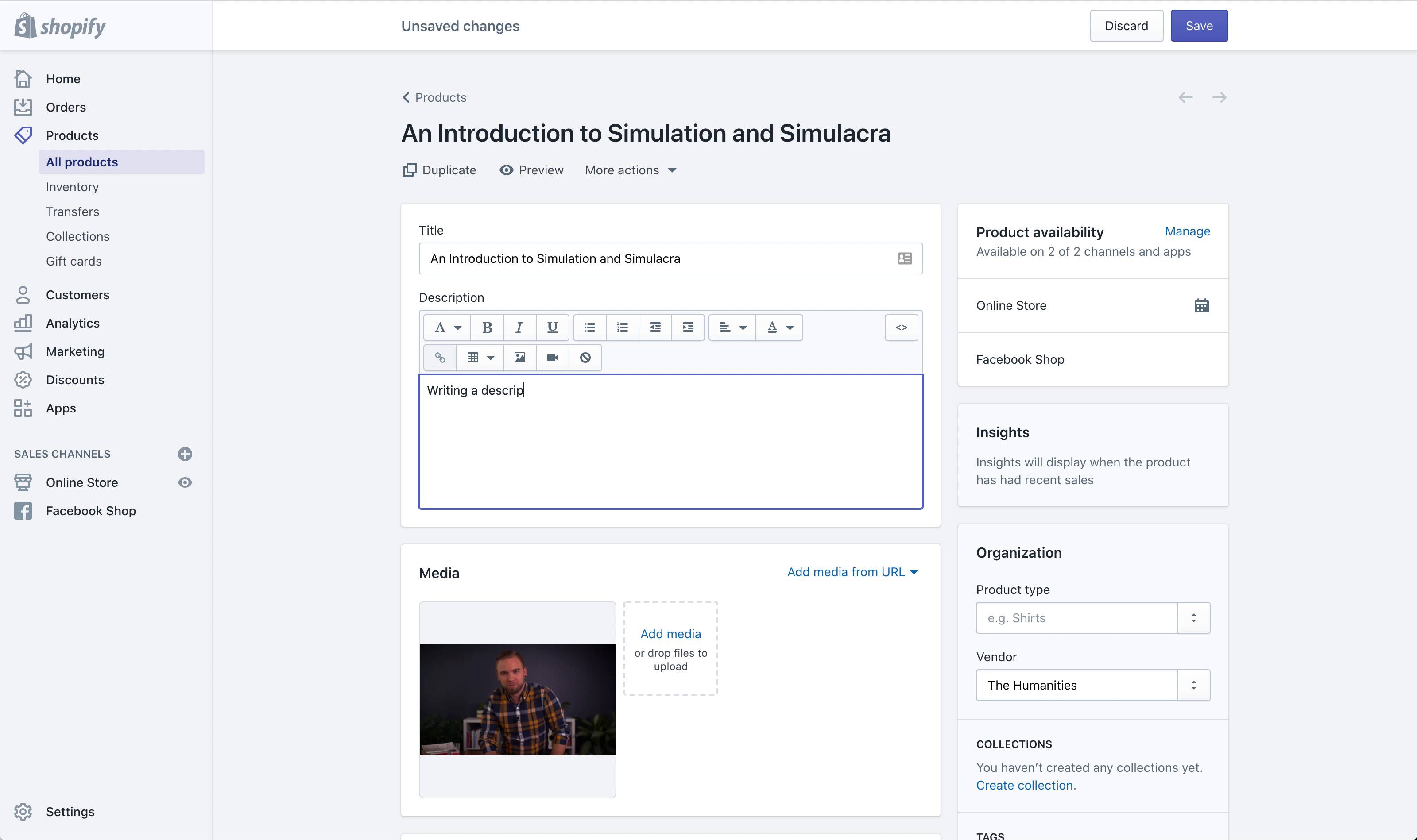 One key to Shopify is the Shopify App Store. While Shopify's core covers typical ecommerce features (example: products, discounts, analytics, marketing etc.), the App Store covers everything that is more unusual (example: gift wrap upsells, back in stock notifications).
So many other ecommerce builders are confusing and overwhleming. Just look at Volusion: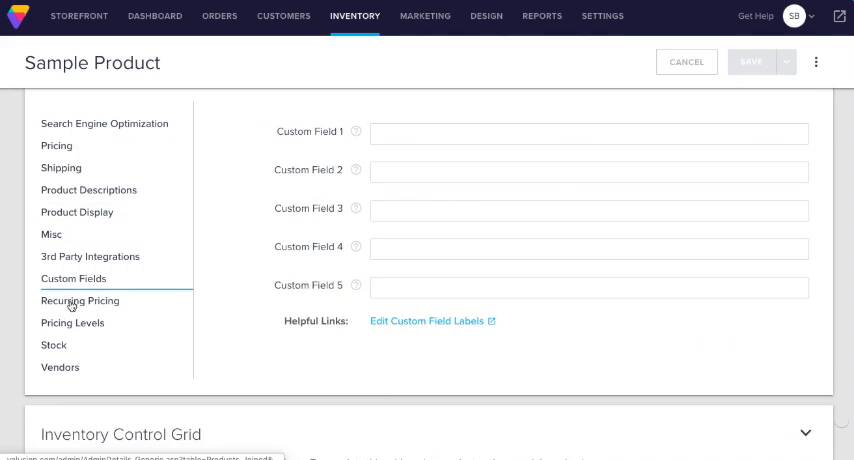 Not Shopify. Because Shopify has an App Store, they keep their core editor clear and intuitive— notice how simple and clean it is by comparison?: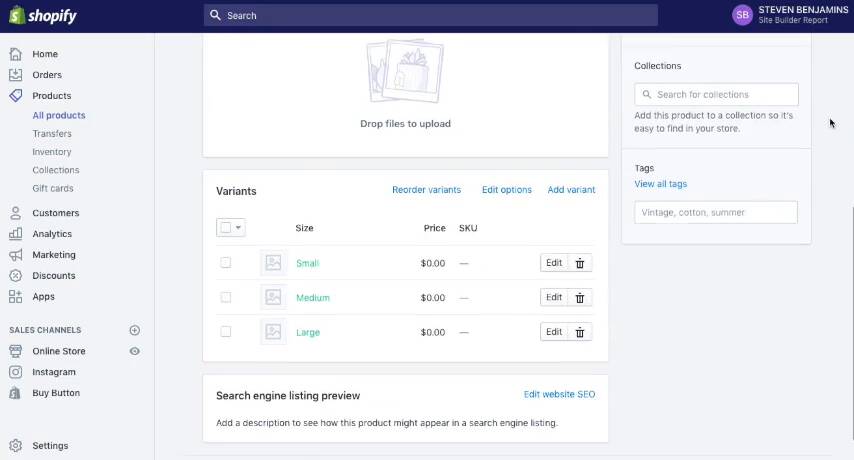 There's a lot more to Shopify than just the App Store though. They've consistently pushed the ecommerce industry forward with innovative features. Shopify Capital for small business loans, Shopify Payments for payment processing, Shopify Fulfillment Network for shipping and much more. You can read more in my Shopify Review.
Shopify vs Wordpress / WooCommerce
WooCommerce. Shopify vs Wordpress is really Shopify vs WooCommerce— Wordpress's ecommerce plugin.
Hosting included. Shopify provides hosting— which means you don't have to worry about security and infrastructure. This also means you can't move your store off of Shopify's servers.
Customization. There are some things that you can't customize on Shopify— whereas you can customize just about everything with Wordpress. On the other hand things tend to just work with Shopify— for example installing a Facebook Pixel can be frustrating on WooCommerce but is really quick with Shopify.
4. Ghost
Ghost is open source like Wordpress but unlike Wordpress, Ghost is explicilty focused on doing one thing really well: publishing.
Wordpress started as a platform for blogs— but it took on more and more over the years and eventually became a huge CMS. That's not what Ghost wants to become. Ghost wants to just focus on publishing.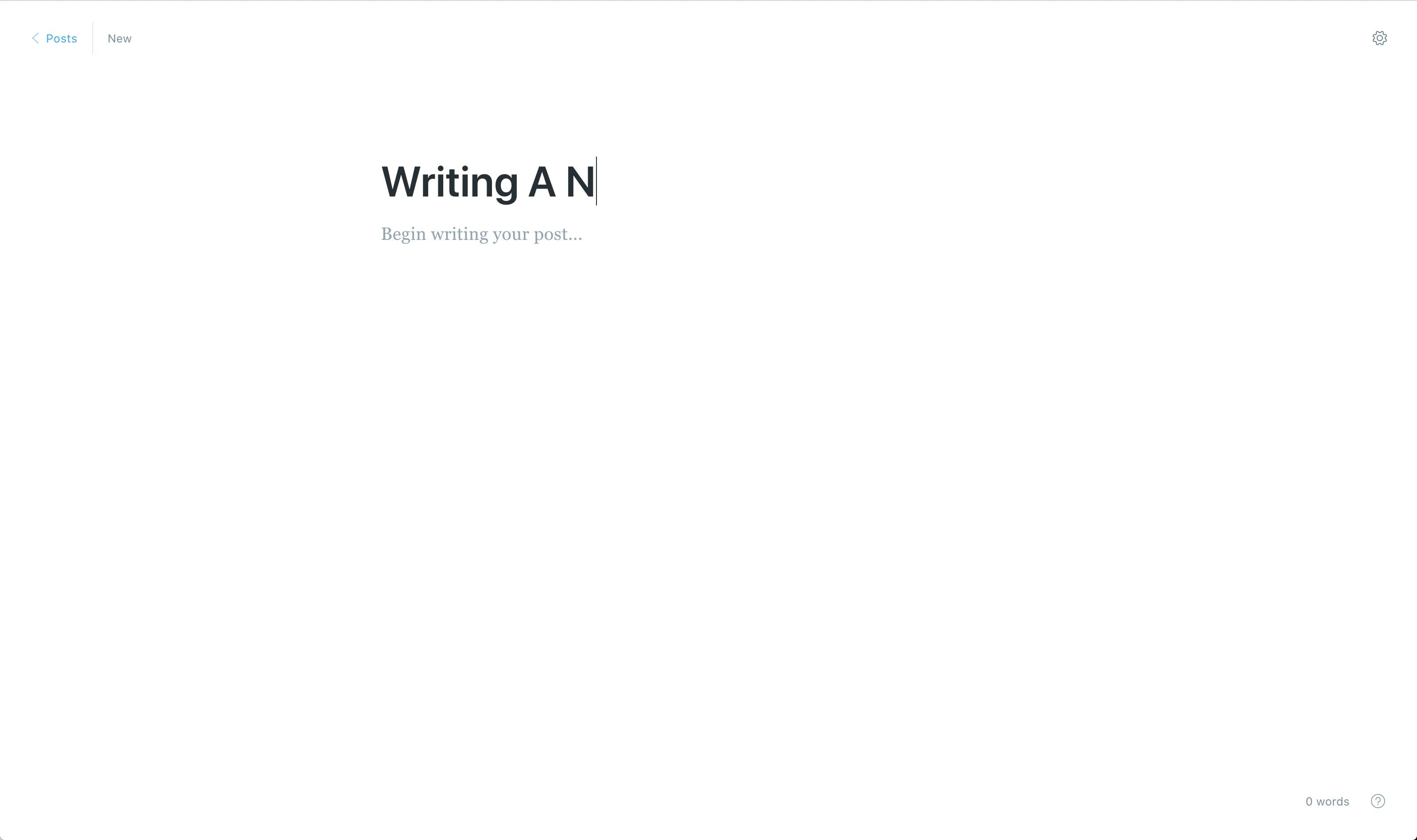 I haven't built any live sites with Ghost yet but I keep returning to it because it's got a lot to like for publishers like myself:
A great writing interface
The ability to send newsletters
Membership system to generate revenue for your publication (plus Ghost takes 0% of your sales)
A growing selection of integrations and themes
Podcast integration
But more than anything I just like that Ghost is intuitive. Try Ghost if you're sick of wading through menus and complex options in Wordpress.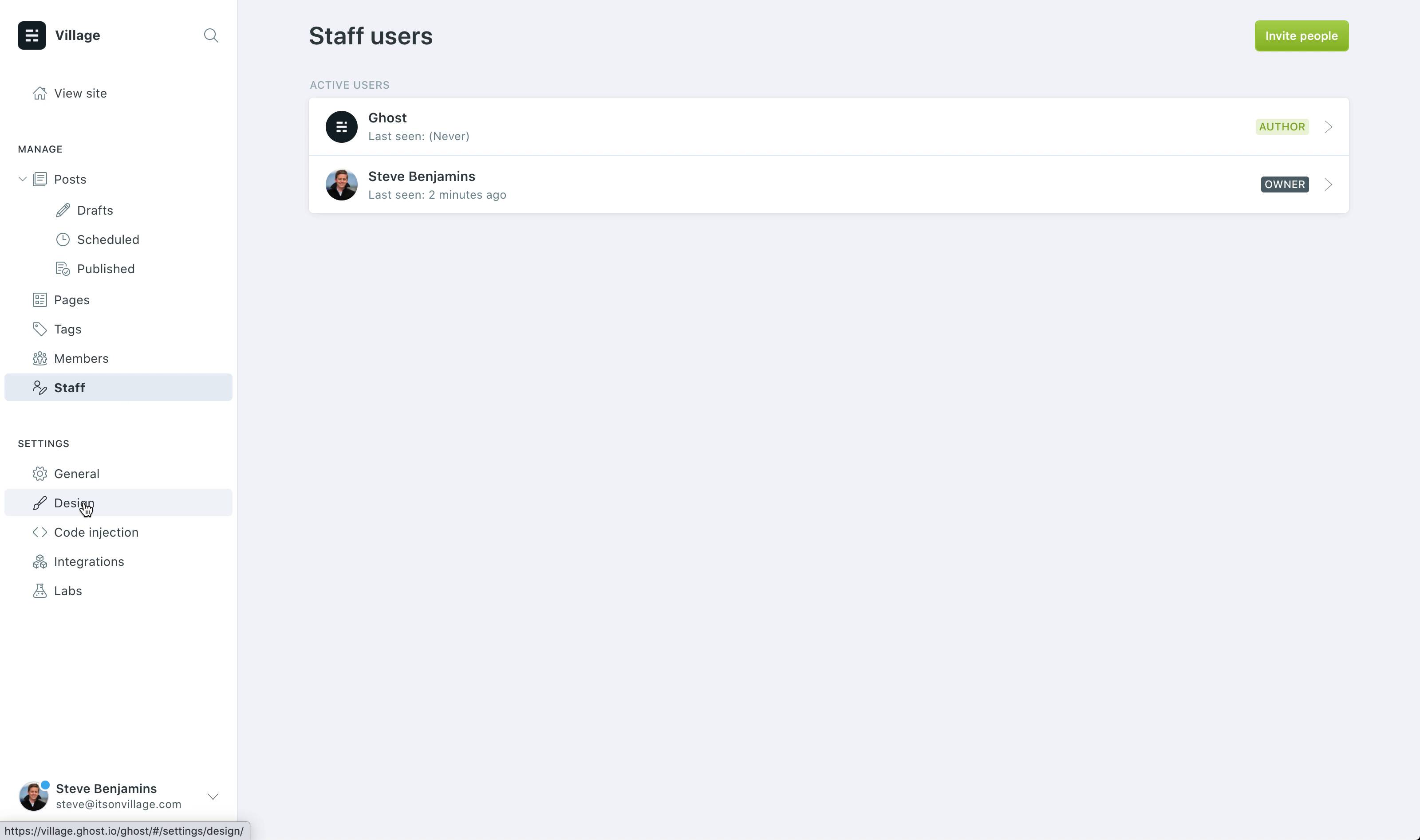 Ghost vs Wordpress
Host Anywhere. Like Wordpress, Ghost is open source and can be installed on any host— that being said, Ghost Pro Hosting is offered by Ghost and is probably your best option.
Ghost Isn't A CMS Ghost is completely focussed on publishing. If you're looking for a CMS, Ghost isn't a replacement for Wordpress.
Ghost Is Clean Wordpress comes with a lot of bloat and extra stuff. Ghost is clean and minimal.
5. The Jamstack
The Jamstack isn't a tool. It's a whole category of tools. And this is more for developers— the Jamstack requires coding.
Basically the Jamstack is a new way of building websites that doesn't use server-side rendering. This leads to better performance, security and developer experience.
That sounds really abstract but in practice it's actually really exciting. For example, I recently rewrote this website with the Jamstack and my Google Pagespeed score went from the 30s to the 90s. Plus I was easily able to integrate with a great CMS (Netlify CMS).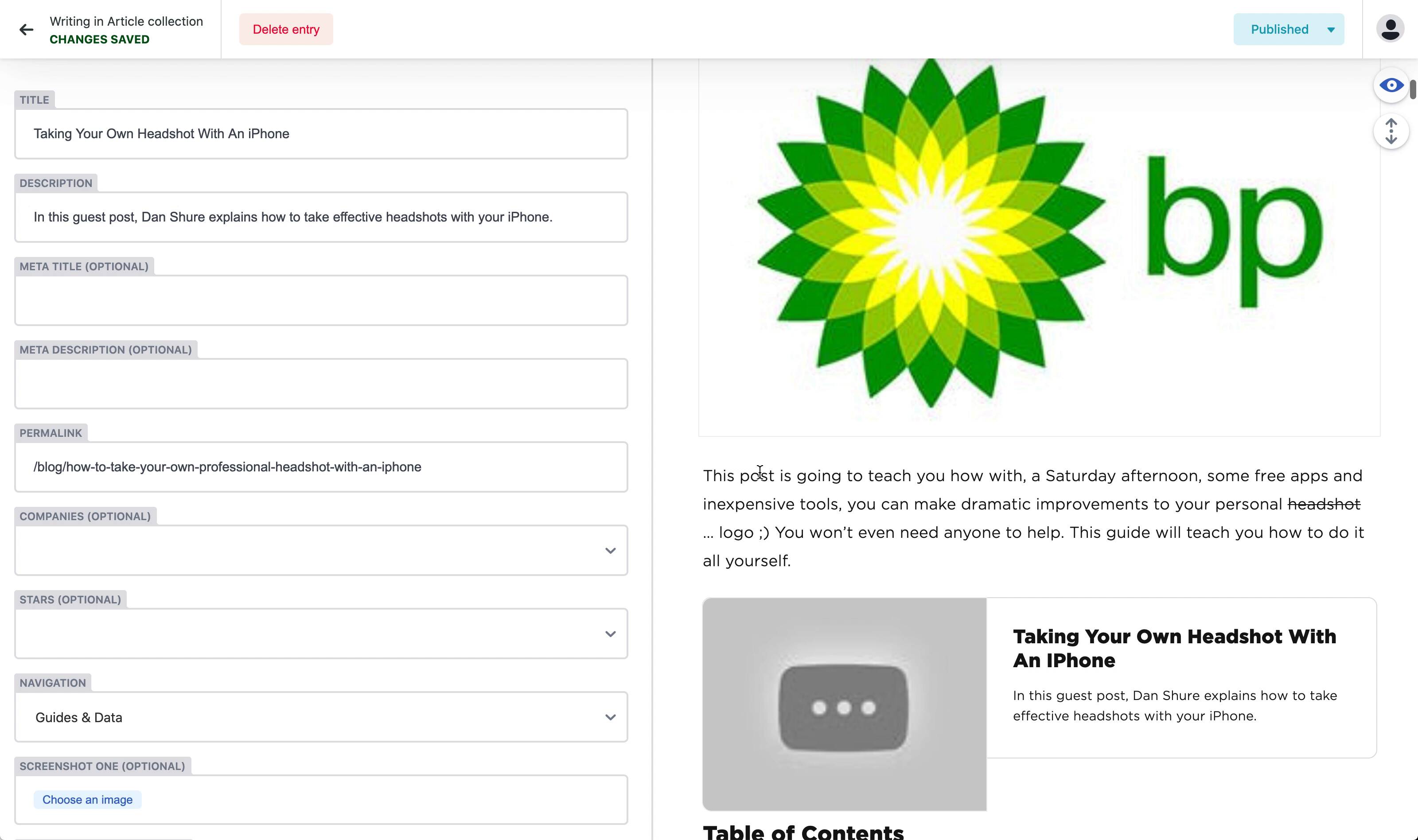 And there is an explosion of new tools within the Jamstack that you can fit together.
For example, there are tons of static site generators:
These static site generators can be combined with all kinds of new CMS's:
According to Wes Bros, there are like 16,000+ combinations— so too many for me to cover here— but you should recognize the Jamstack as a legitimate alternative to Wordpress!