Toggle Section
The Shopify vs Wix vs Squarespace Comparison Is About…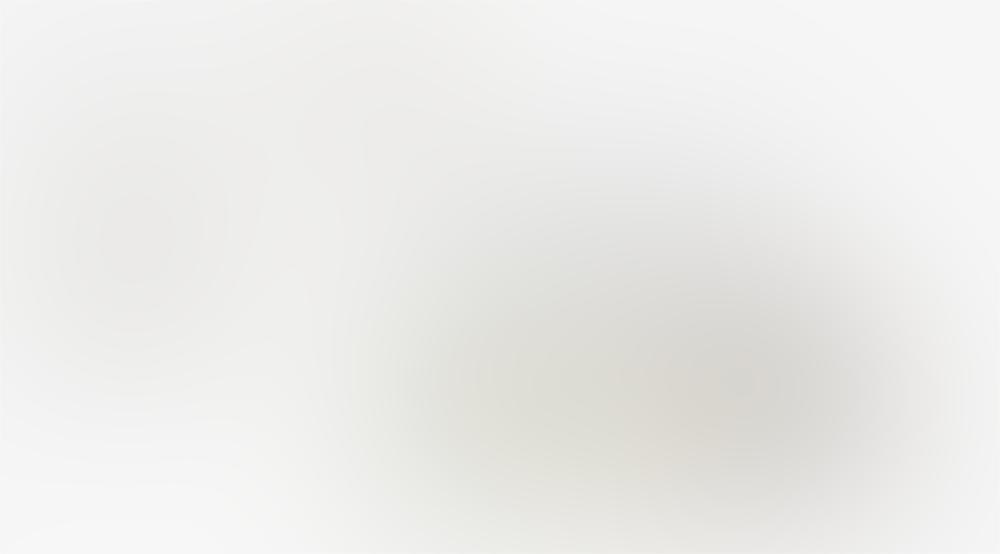 First things first, where do the three platforms actually compete? Ecommerce!
Squarespace and Wix are the two most popular general-purpose website builders. They have features, functionalities, and templates for all types of websites, including ecommerce and non-ecommerce sites.
But Shopify is only focused on the niche of ecommerce websites.
The only similarity between all three builders is that you can make ecommerce websites with them. And therefore, our comparison aims to answer "Which website builder will be the best for your online store?".
Toggle Section
At a Glance: Shopify vs Wix vs Squarespace — Which To Choose?
Shopify
Wix
Squarespace
Ecommerce
Overall
5/5
3.5/5
4/5
Shipping
5/5
3/5
4/5
Fulfillment
5/5
3.5/5
3/5
Inventory management
4.5/5
3/5
3.5/5
Payment options
5/5
4/5
3/5
Tax settings
4.5/5
3/5
4/5
Types of products you can sell
5/5
5/5
5/5
Templates
Overall
5/5
4/5
4/5
Quantity
5/5
5/5
4/5
Quality
5/5
3.5/5
4.5/5
Ease Of Use
Overall
3.5/5
4/5
4.5/5
Page editor
3/5
4/5
4.5/5
Product editor
4.5/5
3.5/5
4/5
Theme customization
3/5
4.5/5
4.5/5
Marketing Features
5/5
4/5
4/5
Reporting & Analytics
5/5
4.5/5
4.5/5
Apps & Extensions
5/5
4/5
3.5/5
Mobile Apps
5/5
4.5/5
4.5/5
Security
5/5
5/5
5/5
Customer Support
4.5/5
4.5/5
4/5
Pricing
Overall
4.5/5
4/5
4.5/5
Plan cost
4.5/5
5/5
5/5
Other costs
3.5/5
4/5
4.5/5
Value for money
4.5/5
4/5
4.5/5
All in all
5/5
4/5
4.5/5
Try Shopify →
Try Wix →
Try Squarespace →
TL;DR:
Use Shopify if ecommerce is your first priority. No platform beats Shopify at ecommerce. It's ideal for stores of all sizes.
Use Squarespace if you are building a small store or ecommerce is not the highest priority. Squarespace is the easiest to use and packs all essential ecommerce features.
Use Wix if you are building a small store and want access to an unstructured drag-and-drop builder. If extreme customization isn't essential, I'd recommend going with Squarespace.
Important note before jumping into the detailed comparison
The scores and the information you read in this article are of the US or Global versions of each platform. They may differ depending on your location. A few examples:
Wix, Shopify, and Squarespace are priced in a similar range in the US, but Wix costs a fraction of the other two in India.
Shopify Payments is not available everywhere, and Shopify charges a third-party payment processing fee. So, if you are outside the select few countries, you'll have to choose a third-party payments processor and consequently pay Shopify an extra fee. There, Shopify's value for money would be slightly lower.
I mention the major changes of non-global/non-US versions of these builders below — this is just an FYI.
Toggle Section
Ecommerce
| | | |
| --- | --- | --- |
| Shopify | Wix | Squarespace |
| 5/5 | 3.5/5 | 4/5 |
When it comes to pure ecommerce prowess, Shopify is miles ahead of Squarespace and Wix.
Shopify is like a powerful racehorse opposite the little derby participants Squarespace and Wix. It has much more sophisticated ecommerce features. And it makes total sense because…
…Shopify, with its large team (bigger than both Wix's and Squarespace's teams combined), has focused on ecommerce (and ecommerce innovation) from the start. In contrast, Wix and Squarespace focus on a large variety of websites, plus they've started to take ecommerce seriously in the last few years — for example, Wix launched Wix eCommerce in 2020.
Shopify's main competitors are heavyweight ecommerce builders like BigCommerce, Volusion, Magento, and WooCommerce — and there, too, its people's favorite: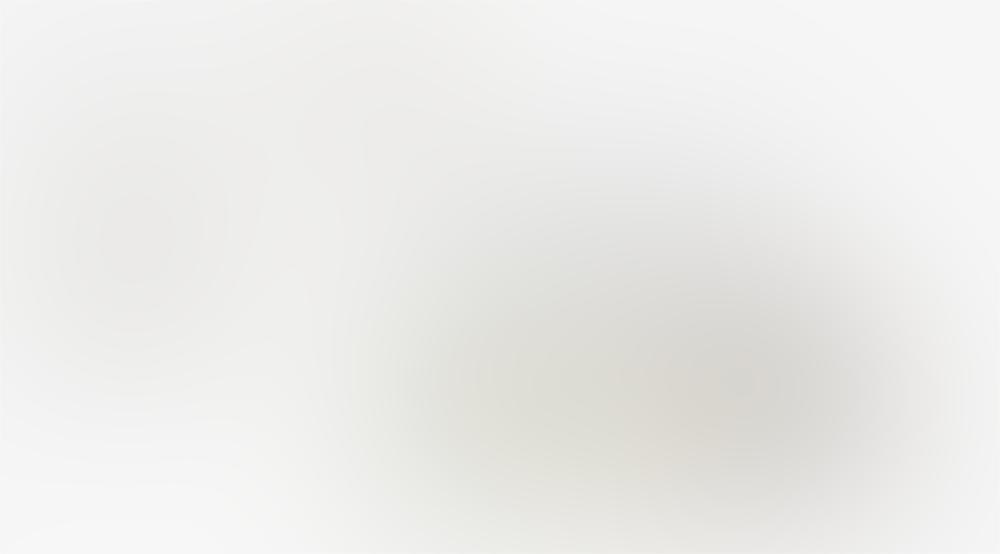 Squarespace and Wix are excellent as well. But the league they're meant for is different: Squarespace and Wix excel in making small ecommerce stores. For example, they're ideal for an artist wanting to sell art, a cafe wanting to sell coffee beans, a service provider wanting to sell services, etc.
Let's compare the core ecommerce features/functionalities of all three objectively to see why I say so:
Shipping
| | | |
| --- | --- | --- |
| Shopify | Wix | Squarespace |
| 5/5 | 3/5 | 4/5 |
Shopify allows you to set free shipping, flat rate shipping, local pickup, local delivery, location-based shipping, weight-based shipping, and product price-based shipping for all regions. On top of that, you can enable third-party calculated rates at checkout: You can add shipping rates based on FedEx, USPS, UPS, and Canada Post charges.
Shopify also has tie-ups with DHL Express, UPS, and USPS to offer up to 88% shipping discounts in the US.
I also like what Shopify is doing with Planet—Carbon-neutral shipping. It's not only good for the environment but also for the conversion rate.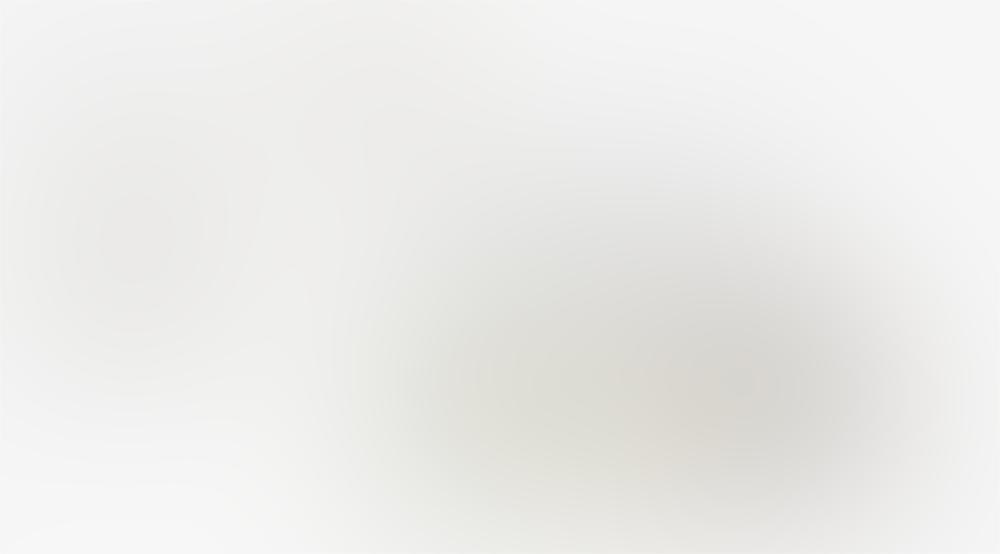 Eco-friendly shipping practices have a positive impact on customer purchase decisions - Source
Wix only offers basic shipping options by default: free shipping, flat rate, local pickup, local delivery, location-based shipping, weight-based shipping, and product price-based shipping.
Squarespace offers the basic shipping options that Wix does + you can automatically calculate shipping charges based on FedEx, UPS, and USPS carrier charges to show at checkout.
About Shipping Labels
Depending on your fulfillment location, you can purchase labels from multiple carriers through Shopify Shipping. For example, USPS, UPS, and DHL Express in the US, Canada Post in Canada, Evri in the UK, etc.
Wix and Squarespace offer just one shipping label option by default (if you choose carrier packaging): USPS for the US. Other options are either unavailable or require installing a third-party app.
Side Note: Shopify offers way more third-party shipping options than Squarespace and Wix.
Fulfillment
| | | |
| --- | --- | --- |
| Shopify | Wix | Squarespace |
| 5/5 | 3.5/5 | 3/5 |
As you scale, you'll either need a fulfillment service or a team & place to manage fulfillment. Therefore, you must check for third-party logistics(3PL)/fulfillment options when choosing your ecommerce platform.
A fulfillment service company stores your products in its warehouse and then prepares and ships them for you.
Shopify recently launched its fulfillment service, Shopify Fulfillment Network, in the US. On top of that, you have access to all top fulfillment options — ShipBob, ShipHero, Red Stag Fulfillment, Shipstation, Ship Monk, etc. — through the Shopify App Store.
Wix doesn't have as many fulfillment service integrations as Shopify. But you still have 3-4 good options, including ShipBob.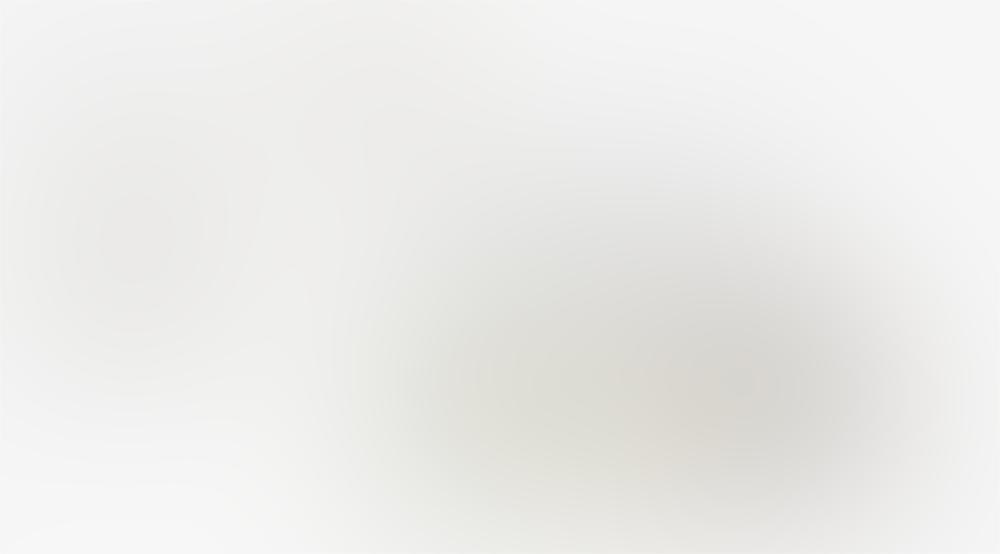 Squarespace has only one fulfillment option: ShipBob. It's among the best 3PL services, but the lack of options (and the fact that ShipBob integration is available for all platforms) makes Squarespace the least favorable option for brands looking to outsource fulfillment down the road.
Side Note: You can use something like CartRover to integrate Squarespace with other fulfillment options, but that's an extra cost.
Inventory management
| | | |
| --- | --- | --- |
| Shopify | Wix | Squarespace |
| 4.5/5 | 3/5 | 3.5/5 |
Shopify has everything you need for managing inventory. You have the necessary features: adding inventory, updating inventory, and tracking inventory of all products and their variants.
Plus, Shopify has something called Transfers that help you track & record incoming inventory (from suppliers to your location as well as between your store locations):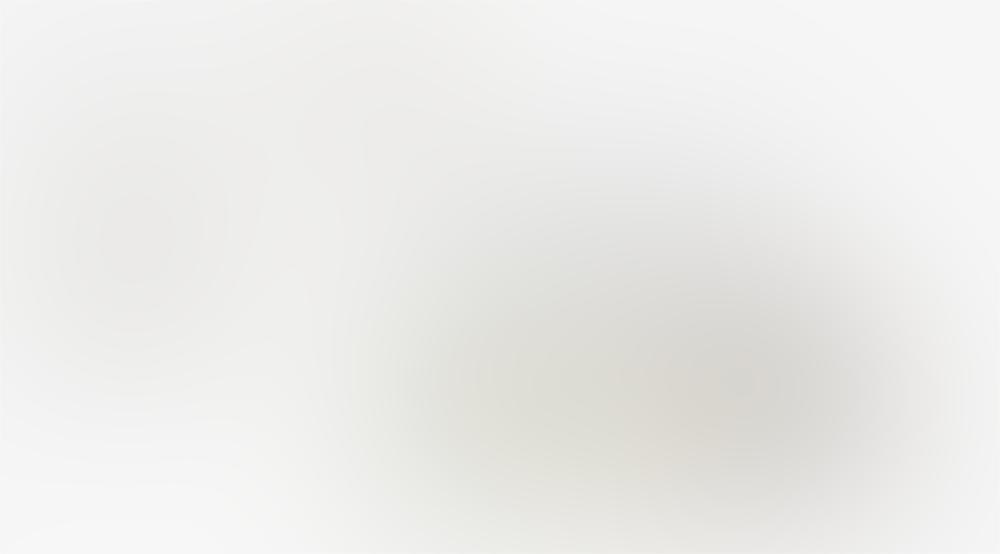 FACT: Shopify is the only ecommerce platform of the three that allows you to add multiple inventory locations.
Wix has the most basic inventory management options. You can add SKUs and inventory quantity, and Wix will automatically update the quantity when sales come in. Also, you can mark an item "In stock" or "Out of stock" manually.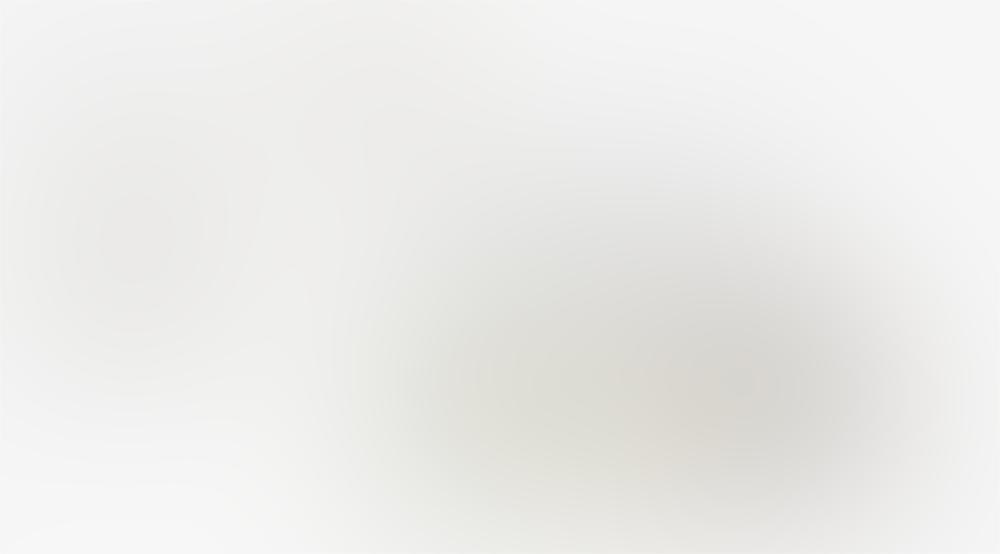 Squarespace offers the basic inventory features Wix does. Plus, you can edit stock quantities and prices of all products and their variants from the dashboard.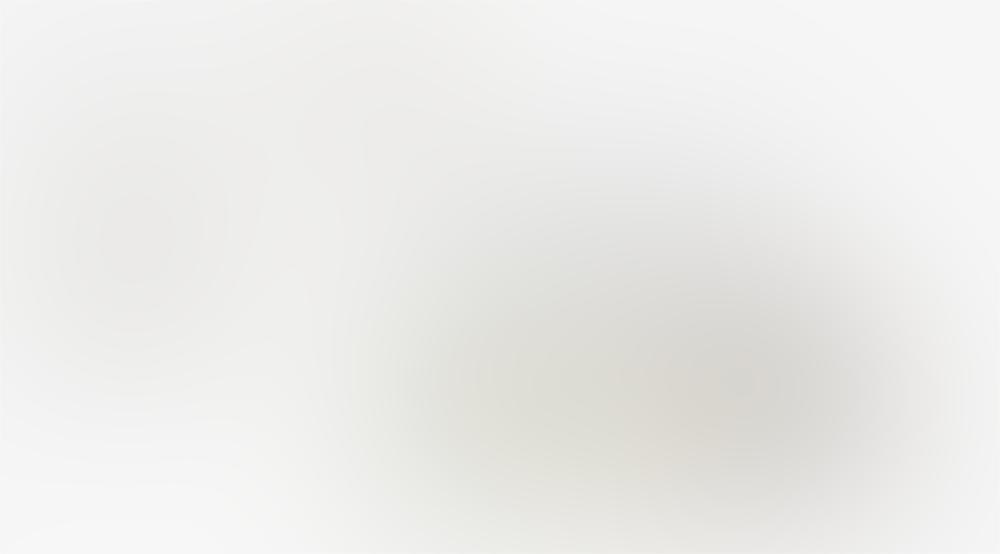 A note about "Low Stock!" notifications
Squarespace and Wix notify you when product stock is below a certain threshold.
On Shopify, you'll need a third-party app to get low-stock notifications, which is absurd given the company is at the ecommerce forefront. Hopefully, they'll solve this problem soon with the recently-launched Shopify Alerts.
Payment options
| | | |
| --- | --- | --- |
| Shopify | Wix | Squarespace |
| 5/5 | 4/5 | 3/5 |
In 2013, Shopify launched its payment gateway, Shopify Payments. Not only did it help merchants take payments immediately, it was also one of the better & faster payment processors.
Shopify Payments has since become the go-to payment processor for Shopify merchants. It's available in 19 countries and can process all major credit cards, Shop Pay, Apple Pay, Google Pay, and Meta Pay. You can also accept payments in local currencies through Shopify Payments.
Besides Shopify Payments, you can use 100+ national and international payment gateways with Shopify. The only downside to this is you have to pay 0.5%-2.0% on each transaction to Shopify (there are no transaction fees if you use Shopify Payments).
Wix also has its native payment gateway, Wix Payments. However, it's not as mature as Shopify Payments. For example, it's only available in 15 countries compared to Shopify's 19 countries; you can't accept payments in the payer's local currency through it; you have to pay a higher credit card processing fee to Wix; etc.
Apart from Wix Payments, Wix integrates with 50+ payment gateways worldwide. Wix doesn't take any cut from transactions through third-party payment processors.
Squarespace offers only three payment options: Stripe, Paypal, and Square (for POS). All three are among the top payment processors and cover almost all payment methods. Still, the lack of payment processor options makes Squarespace an underwhelming option, especially for people outside the US.
Tax settings
| | | |
| --- | --- | --- |
| Shopify | Wix | Squarespace |
| 4.5/5 | 3/5 | 4/5 |
Shopify can automatically handles the most common sales tax calculations. It uses many default sales tax rates, which are updated regularly. If you want to add the rate manually or override the Shopify-generated rate, you can also do that.
The company also recently launched Shopify Tax, a premium tax solution that calculates accurate sales tax based on economic nexus laws of the 11,000+ United States tax jurisdictions. Likewise, you can also use one of the many mature tax platform apps on the Shopify app store.
Wix offers the most basic tax options: You have to manually add country and state tax rates if you are on the Business Basic plan. For Advanced and VIP users, Wix has collaborated with Avalara to use its accurate automatic tax calculation system.
However, you only have limited access to Avalara tax calculations for free: The transaction limit is set to 100/month on the Business Unlimited plan and 500/month on the Business VIP plan.
Squarespace offers the free TaxJar extension to stores selling in the US. TaxJar automatically calculates sales tax at checkout based on your customer's address. You can also manually set up tax rates for countries, states, and provinces you ship to.
Types of products you can sell
| | | |
| --- | --- | --- |
| Shopify | Wix | Squarespace |
| 5/5 | 4.5/5 | 4/5 |
All three platforms allow you to sell a whole range of products and services, including physical products, digital products, appointments, restaurant reservations, event tickets, gift cards, product subscriptions, and more.
If you are looking to sell something very specific, it's best to search "sell [type of product/service] on [ecommerce platform]" on Google before choosing a platform.
For example, search "selling CBD on [ecommerce platform]" if you want to sell CBD products. You'll find that you can't directly sell CBD products on Squarespace because of the restrictions by integrated payment providers; however, you can sell CBD products on Wix and Shopify. This would mean that the only comparison you'll need to make is between Shopify and Wix.
About POS (Point of Sale)
If you plan to sell offline and online, you'll need a POS system to sync inventory, payments, and customer data.
Shopify has its point of sale system, Shopify POS. It's available worldwide and has all the features you need — though you'll need to get the paid Shopify POS plan to access advanced POS features.
From small stores to big brands (like Allbirds & Kim Kardashian's SKNN), many merchants use Shopify POS.
You can access it through the Shopify POS app on both Android and iOS. You can even accept tap-to-pay payments through your iPhone device, which makes it easy to sell offline anywhere (for example, at trade shows). However, you'll likely need to get Shopify's POS hardware or third-party POS hardware for your retail store to use Shopify POS efficiently.
Wix also has its own POS software, Wix POS, which you can use on your mobile or tablet device. However, Wix POS is only available to select US and Canada-based users and has comparatively fewer POS features than Shopify. Plus, you must buy Wix's POS hardware; third-party POS hardware isn't compatible with Wix POS.
The upside of Wix POS is it's free for Wix users.
Squarespace doesn't have its own POS system. Instead, it integrates with one of the top POS providers, Square. The integration will give you all the POS features and functionalities you need, but you'll need to pay for a Square plan.
Performance
| | | |
| --- | --- | --- |
| Shopify | Wix | Squarespace |
| 4.5/5 | 3.5/5 | 4/5 |
Your site must load fast and perform without hassle, regardless of visitor location, visitor's device, or real-time website traffic.
There are two performance sides to any website-building platform:
There's the features side. The platform must have unlimited bandwidth, built-in CDN, built-in image compressor, high uptime guarantee, a data center near the core audience, etc. Shopify, Wix, and Squarespace have all these performance features.
There's the optimization side. How well the core platform is coded and optimized also affects the performance of your website. Here, too, all three do well. However, Shopify has an edge because of its ecommerce roots + its structured template designs—more on this in the Editors section.
Overall, you can make high-performing ecommerce websites with all three platforms. But data from an ongoing Core Web Vitals (CWV) Report shows:
On average, more Shopify sites pass the CWV test than Squarespace Commerce websites.
Likewise, more Squarespace Commerce websites pass the CWV test than Wix eCommerce websites.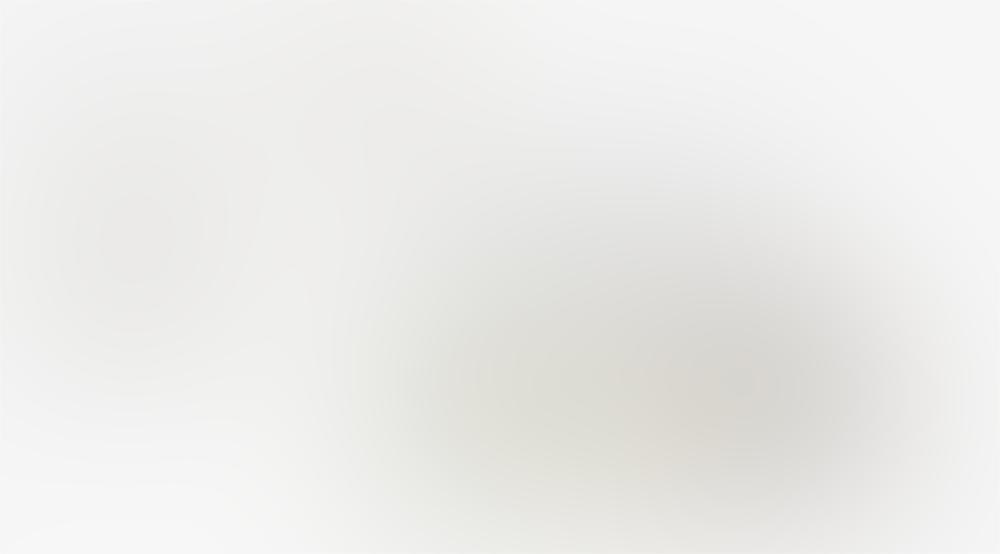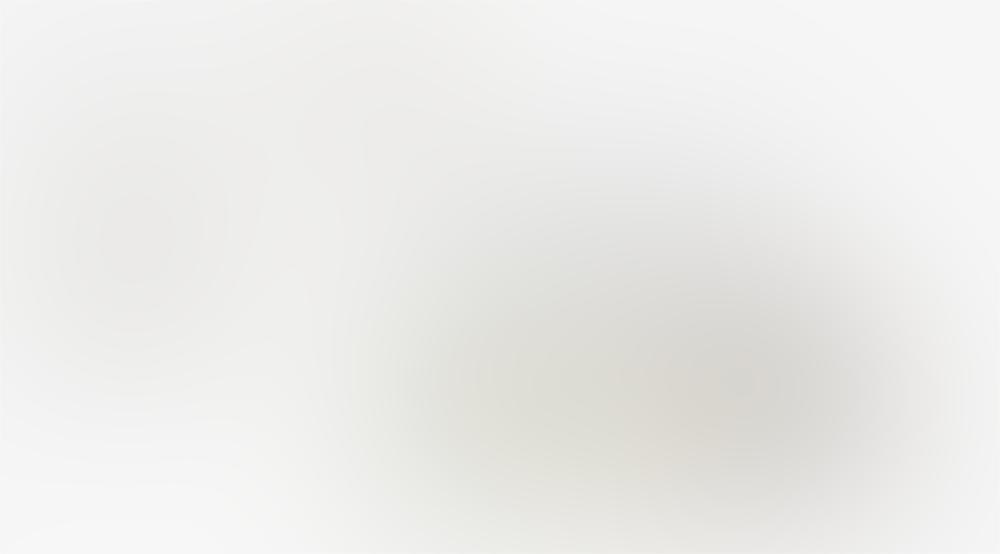 Other ecommerce features
Shopify wins pretty much all core ecommerce features rounds. Though, it's not by much — both Wix and Squarespace do a fair job of providing the essential ecommerce features.
Where Shopify really shines is when you need something more than basic and usual. For example, all three platforms offer discounting features. But Shopify's discounts feature is comparatively in-depth — you won't have these many product discount attributes: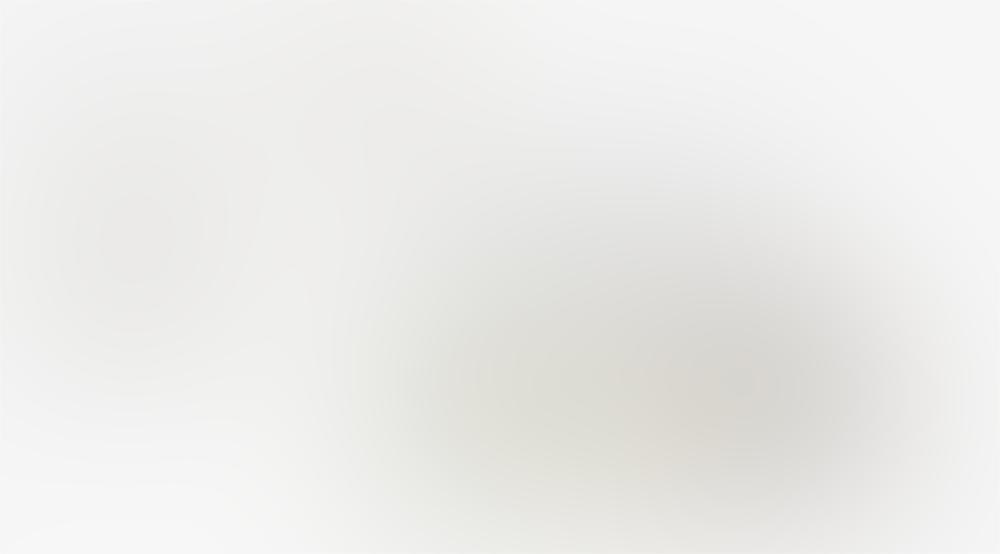 Side Note: You'll see the "features depth" point repeated over and over further in this comparison.
Also, Shopify continuously improves its ecommerce features and adds new ones. Here's its recent changelog that'll give you an idea: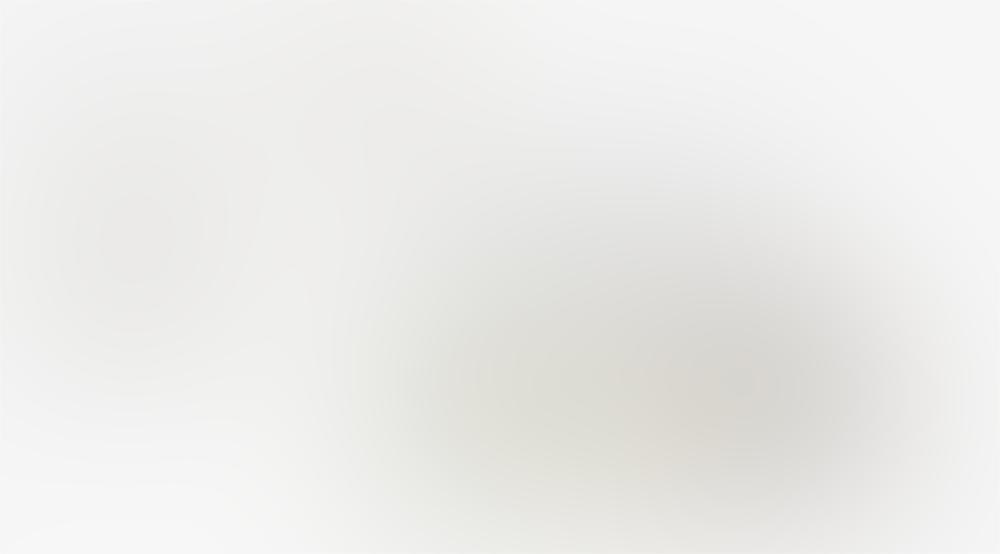 Toggle Section
Templates
| | | |
| --- | --- | --- |
| Shopify | Wix | Squarespace |
| 5/5 | 4/5 | 4/5 |
Shopify excels at quantity, quality, and the range of themes.
Quantity: Shopify has 116 verified themes on Shopify Themes. Eleven of them are free. And the paid themes have a one-time cost of between $100 and $350. In addition, you can also choose from thousands of unverified, third-party themes.
Quality: Each theme is mobile-responsive, fresh, modern, and sophisticated. And each theme follows the UI best practices for ecommerce stores.
Range: Shopify themes are suitable for stores of all categories and sizes. The free ones mostly cater to small stores, whereas powerhouse themes have features—like mega menu, detailed product filtering, live search, etc.—suitable for large catalog stores.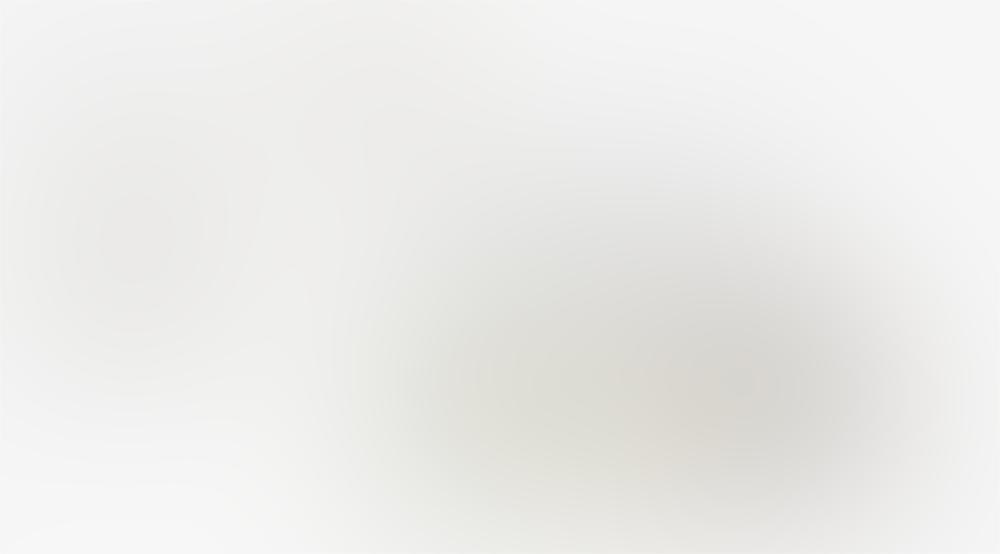 Wix has many themes: Over 800 templates overall and 127 templates for online stores. They are free and easy to customize. But the quality varies: Some Wix themes are outdated.
If you look through all Wix templates, you'll notice a pattern (in its features) that points you to one conclusion: Wix is only good for small stores.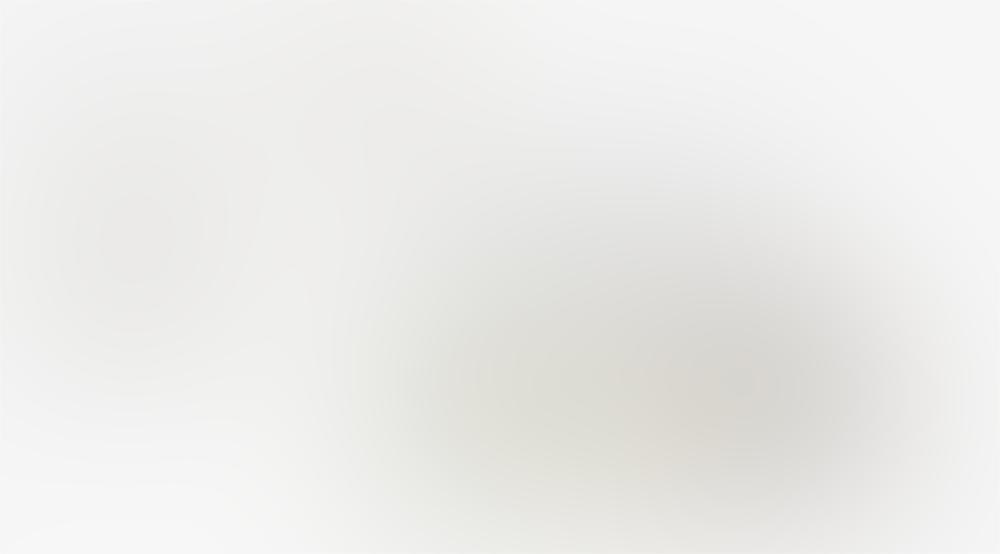 Squarespace has 150+ beautiful, modern website templates in total. You can use ecommerce with any Squarespace template, but it has only 30-40 ecommerce-first templates.
However, unlike Wix, all Squarespace templates are nice.
As for what they are suitable for, Squarespace templates include features only suited for small stores.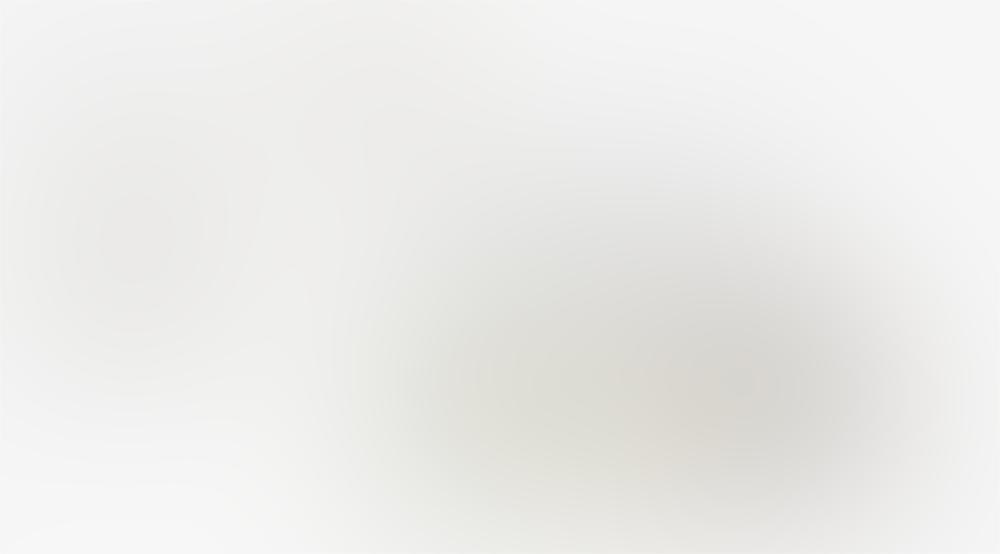 Toggle Section
The Editors
| | | |
| --- | --- | --- |
| Shopify | Wix | Squarespace |
| 3.5/5 | 4/5 | 4.5/5 |
You can divide ecommerce builders' editors into three parts: page editor, product editor, and theme editor. The names explain themselves, so let's just compare all three for all three.
Page Editor
| | | |
| --- | --- | --- |
| Shopify | Wix | Squarespace |
| 3/5 | 4/5 | 4.5/5 |
Most general-purpose website builders have one thing that most ecommerce builders don't: A user-friendly page editor!
And Squarespace and Wix, being among the easiest of the kind, have drag-and-drop page editors anyone can use to build beautiful pages.
In contrast, Shopify's editor is intuitive, but I wouldn't label it "easy to use."
Shopify's editor is similar to Microsoft Word — it's a rich text editor that lets you place images and videos in line with the text. Whatever you enter in the text editor adapts to your store theme. See this, for example: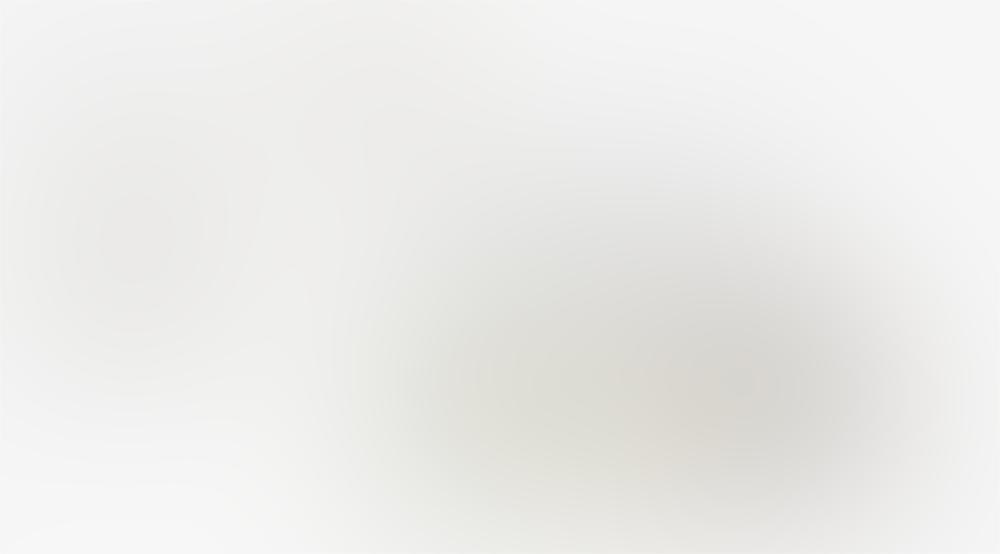 To make changes to the resulting page in Shopify, you have to use the theme customizer, which itself isn't beginner-friendly, as you'll discover in the "Theme Editor" section.
Wix has a drag-and-drop, visual, unstructured page editor. It gives you a lot of control: You can add/remove/edit/move sections and blocks anywhere and everywhere on the webpage.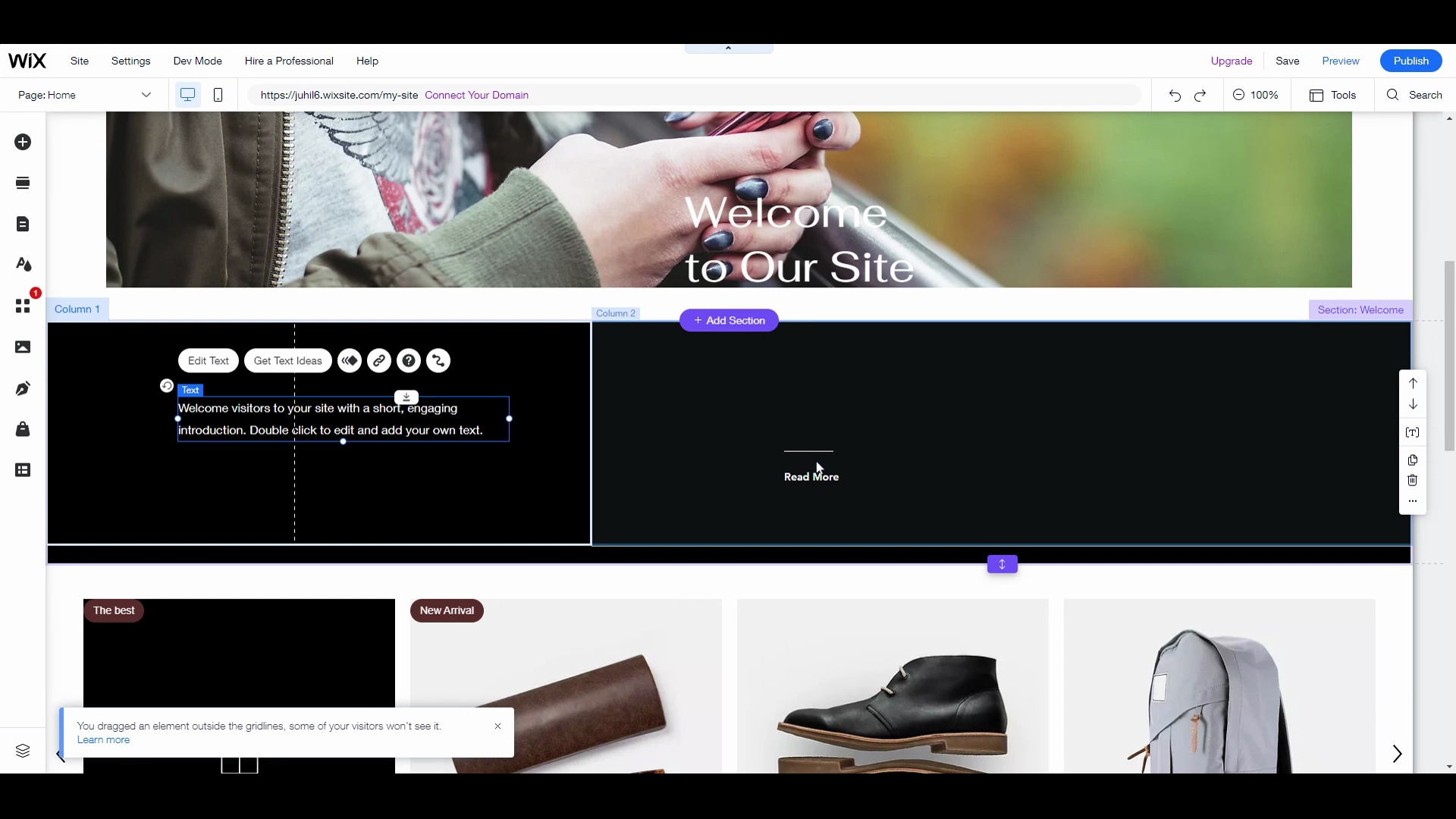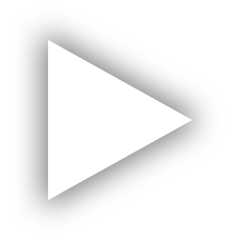 It's excellent from a customizability point of view, but it brings two disadvantages:
If you are unfamiliar with web design principles, you can easily mess up your store's design, UX, and, consequently, conversions.
You'll have to fix the website for all devices because pixel positions on the desktop differ from that on mobile or tablet, leading to chaos on the mobile version of the website when changes on the desktop site are made.
Squarespace's editor is more intuitive than the Wix editor. It's a structured yet highly customizable visual, drag-and-drop editor. This means you can drag-and-drop elements everywhere, but they fit in a specified grid — it doesn't always result in pixel-perfect changes, but it often results in better websites.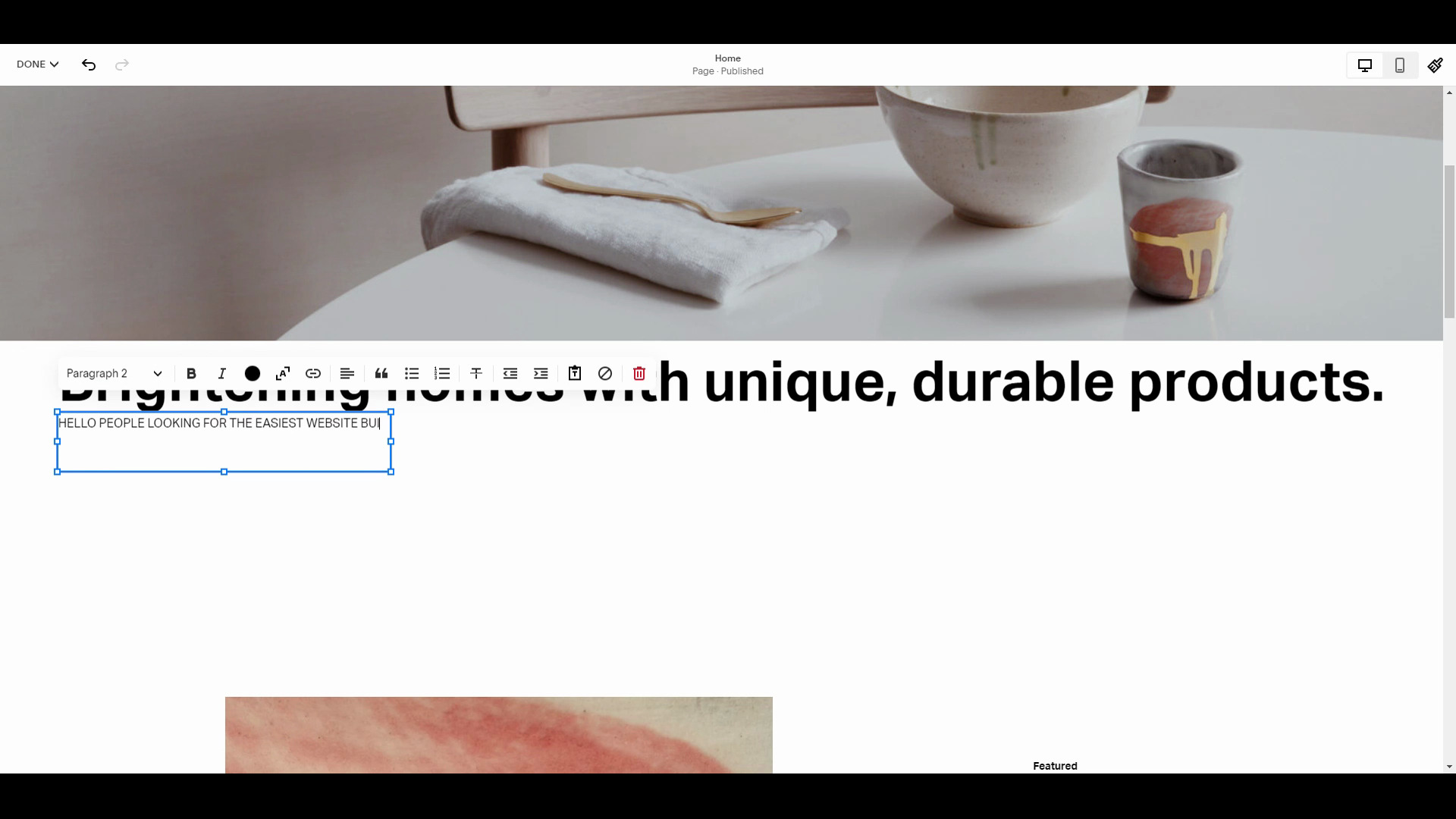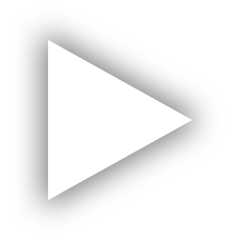 If you are looking for an easy-to-use ecommerce builder, I'd recommend Squarespace over the other two (that is, if it fits the other criteria as well).
Product Editor
| | | |
| --- | --- | --- |
| Shopify | Wix | Squarespace |
| 4.5/5 | 3.5/5 | 4/5 |
A product editor is where you add information that shows up on your product page or helps with product organization.
With all three builders' product editors, you can add the basic details: product name, product description, product images, price (MRP and sale price), product variants (size, color, etc.), SKUs, shipping details, brand name, collection, and SEO details.
However, Squarespace and Shopify offer some additional helpful features.
As always, Squarespace's additional features have something to do with making your product page look better, and Shopify's additional features improve the ecommerce backend + frontend. Some examples:
Squarespace allows you to use its page editor inside of the product editor 😲! You just have to click on Additional Info, and you can add blocks and sections like on any page, and it'll show as additional information on your product page. Imagine the possibilities!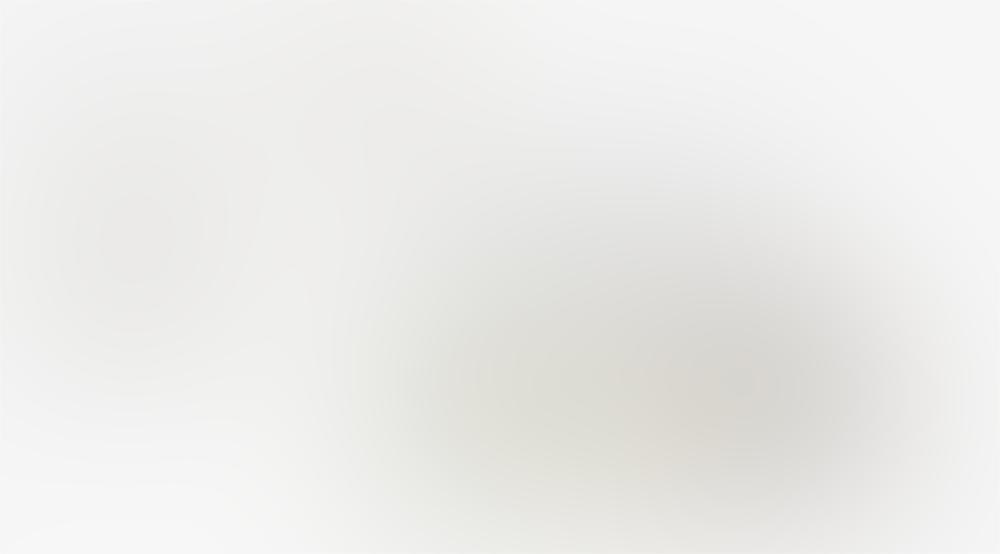 On Squarespace, you can add a custom checkout button for each product from the product editor. Similarly, you can make custom forms and add subscription payments for the product from the product editor.
On the other hand,
Shopify offers better product organization — you can add product category, product type, vendor, collections, and tags for each product; in comparison, Squarespace allows only categories and tags, and Wix allows just collections.
Shopify's inventory management features are also superior: While you can add only SKUs with Squarespace and Wix, Shopify allows you to also add barcodes and quantity per location on the product editor.
Similarly, Shopify's customs information shipping option isn't available on Squarespace or Wix.
Shopify also has something called metafields that allows you to add dynamic/specialized information to each page.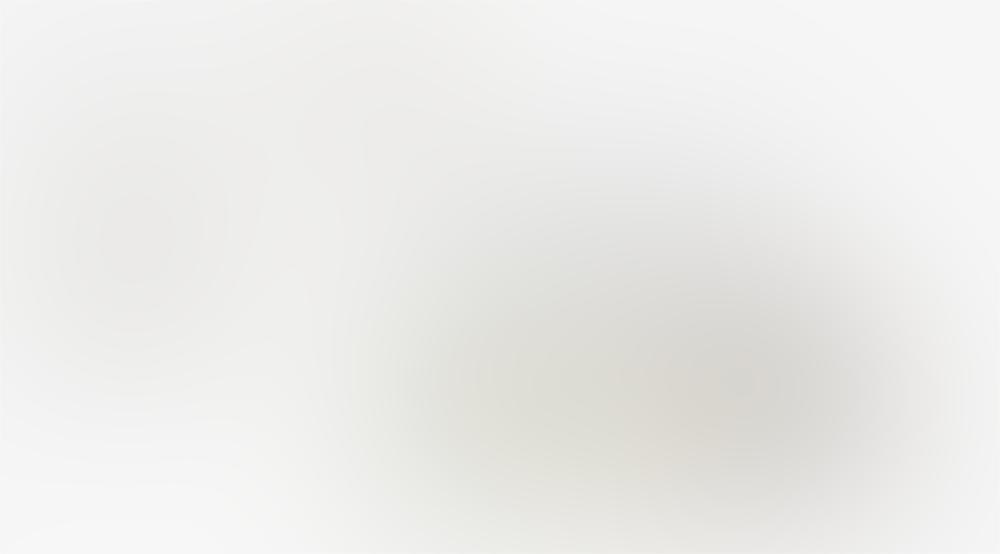 Another tiny yet crucial thing Shopify does is it allows you to preview your product page from the product editor. Squarespace and Wix miss this crucial feature!!!
In contrast, Shopify's product options feature is inferior to Squarespace and Wix. Shopify only allows 3 product options and 100 product variants. In comparison, Squarespace and Wix allow a lot more: 100 product options on Wix and up to 250 variant combinations on Squarespace.
Template Editor
| | | |
| --- | --- | --- |
| Shopify | Wix | Squarespace |
| 3/5 | 4.5/5 | 4.5/5 |
Shopify has a basic theme editor that lets you add sections and blocks. And you can make some basic changes to these sections and blocks — for example, you can change the heading text, heading size, number of columns, etc.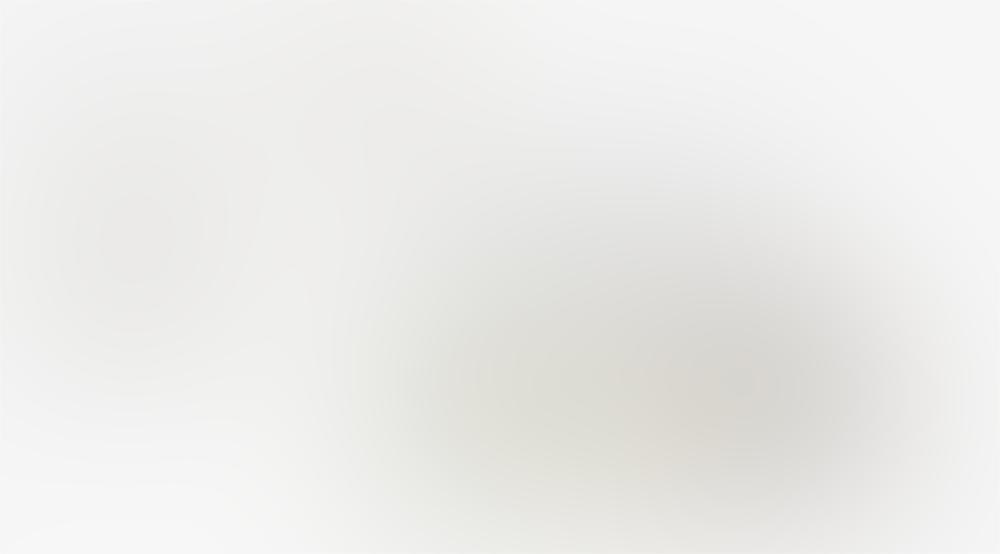 The upside of this is that you may never need to edit the mobile version of the site separately.
However, for something even slightly advanced, you may need to jump into code. In other words, you should either be comfortable with HTML, CSS, and Liquid (Shopify's template language) to make the needed changes or hire a developer(s) to help you.
For Squarespace and Wix,in contrast, their page editor and template editor are the same.
You can use Squarespace's structured, drag-and-drop editor to make changes to Squarespace templates; similarly, you can use Wix's unstructured drag-and-drop editor to make changes to the templates.
Also, both have features for changing global styles, i.e., styles throughout the website. Squarespace has Site Styles that help manage fonts, colors, animations, spacing, buttons, and blocks of the website. Wix has Site Design for the same.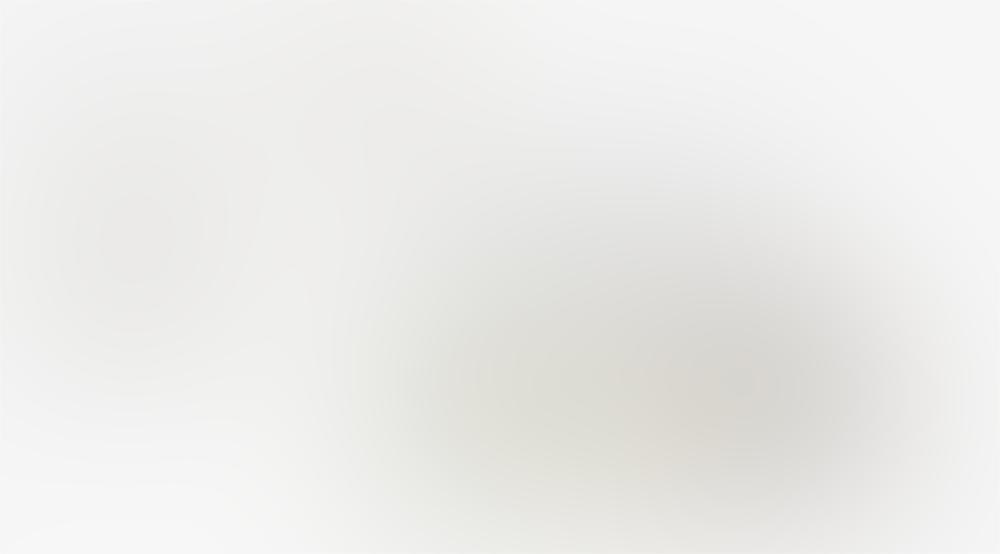 Side note: Changing themes
Changing the template without losing content isn't possible in Wix.
You can change the Squarespace template if you are on Squarespace 7.0. However, Squarespace 7.1 doesn't have the feature yet.
Shopify allows you to change the theme. Nonetheless, it's advised to choose a proper theme from the start.
Toggle Section
Marketing Features
| | | |
| --- | --- | --- |
| Shopify | Wix | Squarespace |
| 5/5 | 4/5 | 4/5 |
Wix and Squarespace have the primary marketing features needed to successfully run a small store:
Both have Facebook and Instagram sales channels.
Both have built-in SEO tools.
Both have a good email marketing platform.
Both are capable of making beautiful and functional blogs.
Both have a tool for creating gorgeous social media posts.
Both have discounting and gift card support.
And they have integrations with some good marketing tools.
Wix has some other extra features as well. For instance, you can create your own branded mobile app based on the Wix platform.
However, Shopify crushes them in the marketing features department. It has all the above features and a lot more.
Shopify has its own apps (mostly free) for all the fundamental marketing features: Shopify Inbox for live chat, Shopify Email for email marketing, Shopify Flow for automation, a blogging platform for blogs, etc.
On top of that, there are thousands of marketing apps—many of which are cross-integrated—on the Shopify App Store. They bring unlimited marketing possibilities both in the form of range and depth:
Range: You'll find apps for everything from WhatsApp marketing and quizzes to affiliate marketing and cross-selling.
Depth: A deeply integrated Shopify app like Klaviyo offers more detailed segmentation for email marketing than any Wix or Squarespace app. A simple example: Klaviyo integrates with OctaneAI, a quiz-building app for Shopify. Klaviyo can access customers' responses to OctaneAI-made quizzes and send personalized emails.
Toggle Section
Apps & Extensions
| | | |
| --- | --- | --- |
| Shopify | Wix | Squarespace |
| 5/5 | 4/5 | 3.5 |
Apps/Extensions/Plugins/Integrations are necessary to add needed features to any website building platform. It's practically impossible to give everything out of the box.
Shopify, Wix, and Squarespace have their versions of it: Shopify has the Shopify App Store, Wix has the Wix App Market, and Squarespace has Extensions. In short, all three let third-party developers build apps for their platforms (and approve the apps if they meet certain requirements).
The Shopify App Store is larger than the Wix App Market, and the Wix App Market is larger than Squarespace's Extensions. But there's no comparison between the three: Shopify wins this round, hands down! It has nearly 8000 apps compared to Wix's 300-something apps and Squarespace's 31 extensions.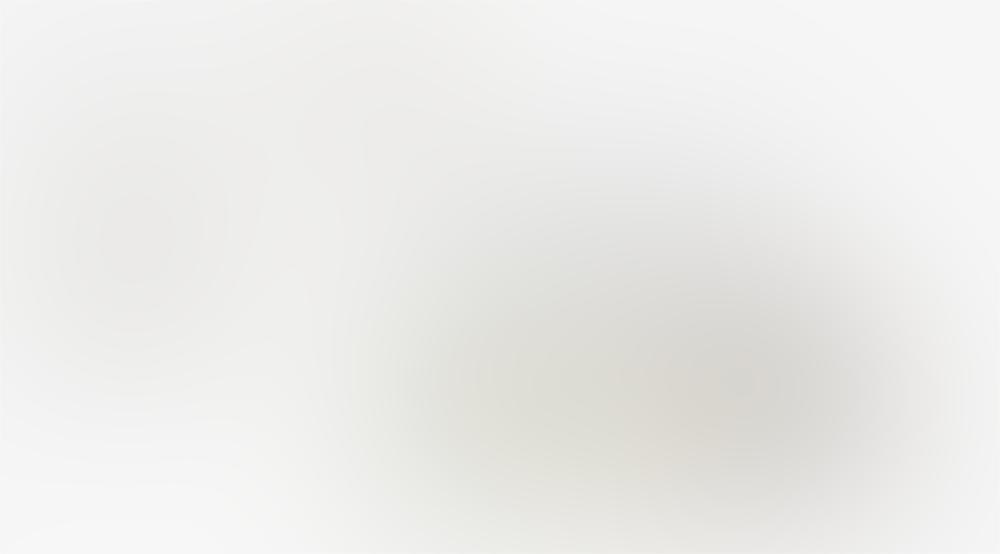 Toggle Section
Mobile Apps
| | | |
| --- | --- | --- |
| Shopify | Wix | Squarespace |
| 5/5 | 4.5/5 | 4.5/5 |
Let's explore all three platforms' mobile apps to see how much of the business you can manage from the smartphone while sipping on cocktails at a beach.
Shopify Mobile App
Shopify has an Android and an iOS app.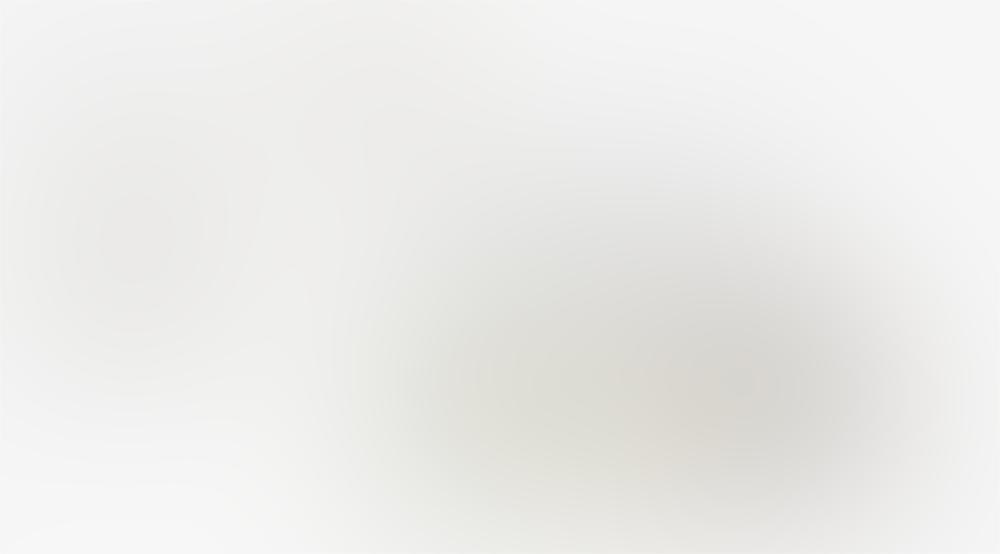 You can pretty much run your whole business from the Shopify mobile app. You can set up your store, add products, add apps, make design changes, publish blog posts, see analytics, create and edit web pages, and do a lot more with the app.
Wix Mobile App
Wix's mobile app is also available for both Android and iOS devices.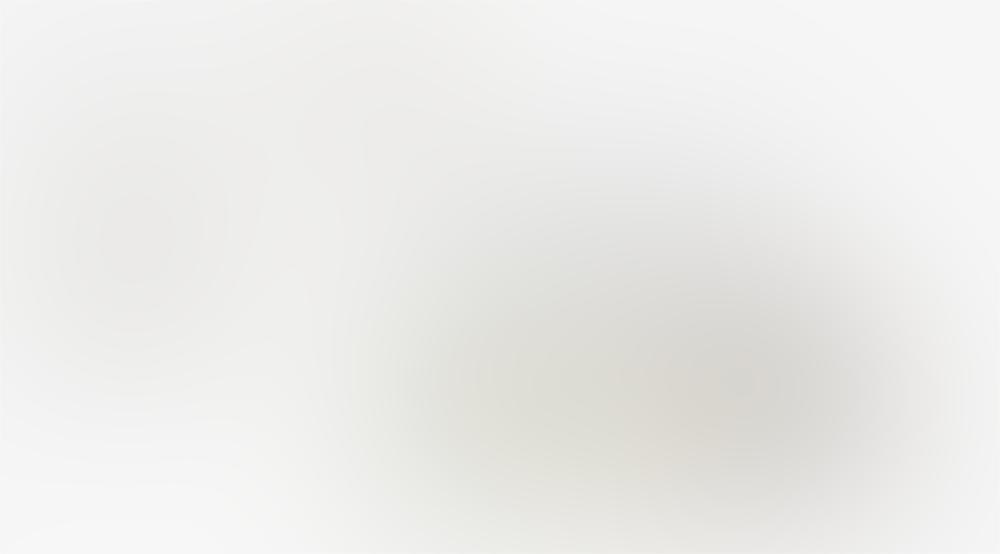 You can use it to see reports and analytics, chat live with visitors, create and send email campaigns, create and share social media posts, manage your blog, and manage your online store.
However, you can't build web pages through it because Wix has a drag-and-drop editor, unlike Shopify's click-and-add block/section editor.
Squarespace App
Squarespace has a mobile app for both iOS and Android devices.
The Squarespace app allows you to create content, manage your store, and grow your business anytime, anywhere (as long you have a smartphone and internet connection, of course).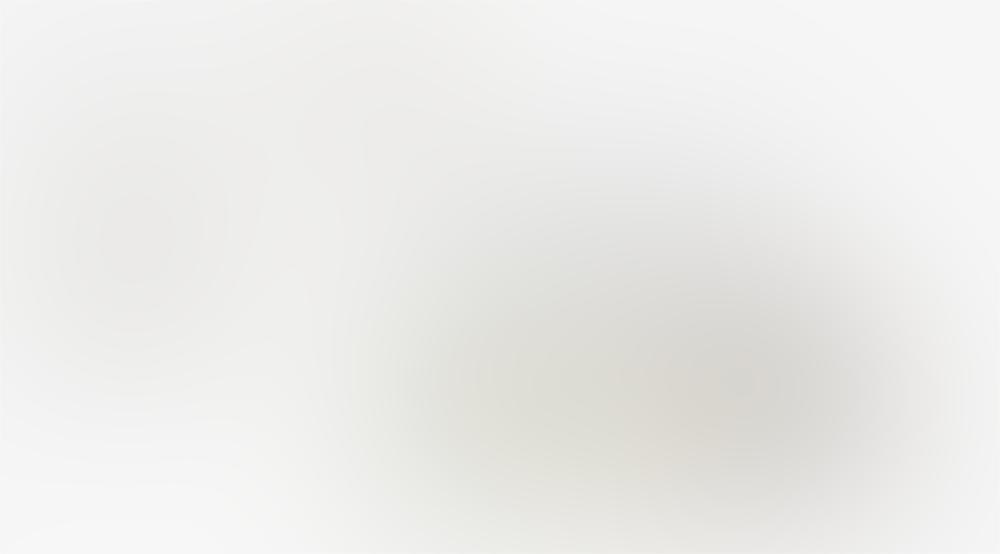 I found the app to be a bit buggy in my testing, but you can do almost anything with it ⁠— including editing your whole website, adding products, checking analytics, keeping an eye on inventory, adding SEO descriptions, and more.
Toggle Section
Security
| | | |
| --- | --- | --- |
| Shopify | Wix | Squarespace |
| 5/5 | 5/5 | 5/5 |
Shopify, Wix, and Squarespace are among the top closed website-building platforms. This means the respective companies take care of everything, including security and maintenance of the platform and sites on it.
They all do a fabulous job by employing all these security features:
SSL certificates: Domains connected with Shopify, Wix, or Squarespace are automatically protected with free SSL certificates. This means any information passed by a visitor to you (like their email id, credit card details, phone number, etc.) is encrypted and secure.
PCI DSS compliance: PCI compliance (payment card industry compliance) refers to a set of 12 security standards businesses use to secure customer card data. All three platforms comply with the highest PCI standards.
Rigorous development process: It goes without saying, these giant website-building platforms follow all security best practices during development.
Third-party app security: It's almost impossible to run a successful ecommerce website without apps, and if any of the apps are vulnerable to attacks, your store is too. Wix, Shopify, and Squarespace have strict policies and programs to ensure no app or app update with safety threats is published.
Security monitoring: Apart from having a secure core, all platforms monitor all sites to catch security attacks.
Bug bounty program: It's impossible to have an unhackable platform. If an expert hacker has ill intentions, there's always a teeny-tiny possibility they will succeed. But all three platforms minimize the risk to a very high degree by having a bug bounty program. In other words, they pay independent security researchers a bounty for finding and reporting bugs on the platform.
Note about backups: You can take a manual backup of your site on all three, but none of the three platforms take full-automated backups by default. You can use an app like Rewind for Shopify, but there's no similar service for the other two.
Toggle Section
Customer Support
| | | |
| --- | --- | --- |
| Shopify | Wix | Squarespace |
| 4.5/5 | 4.5/5 | 4/5 |
Shopify Customer Support
Shopify has excellent help center articles and video tutorials for solving frequently asked questions. Then there's the Shopify Community — with over 900,000 Shopify merchants and partners — ready to help you.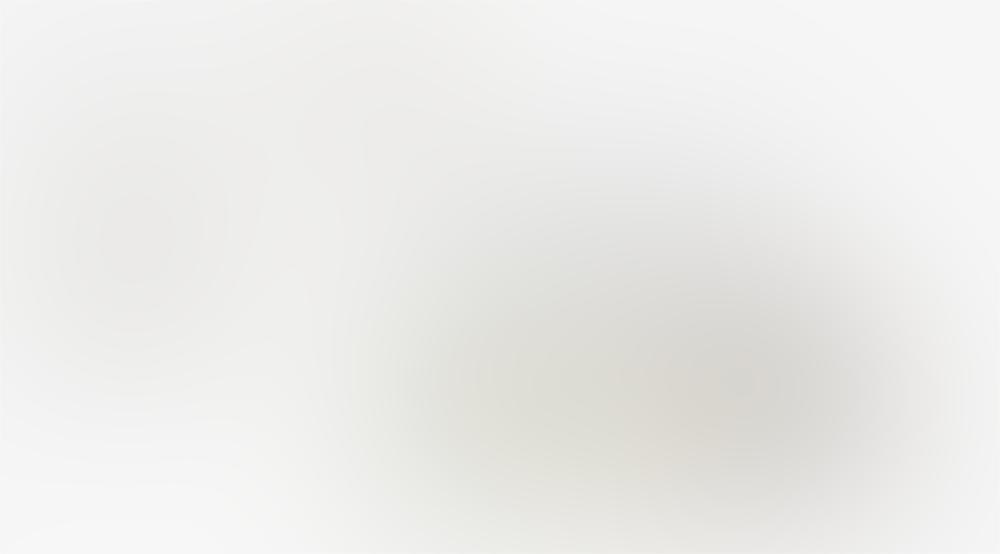 For the "talking to an actual human" aspect, Shopify covers the three main channels 24/7: live chat, email tickets, and phone support. And you get responses fast.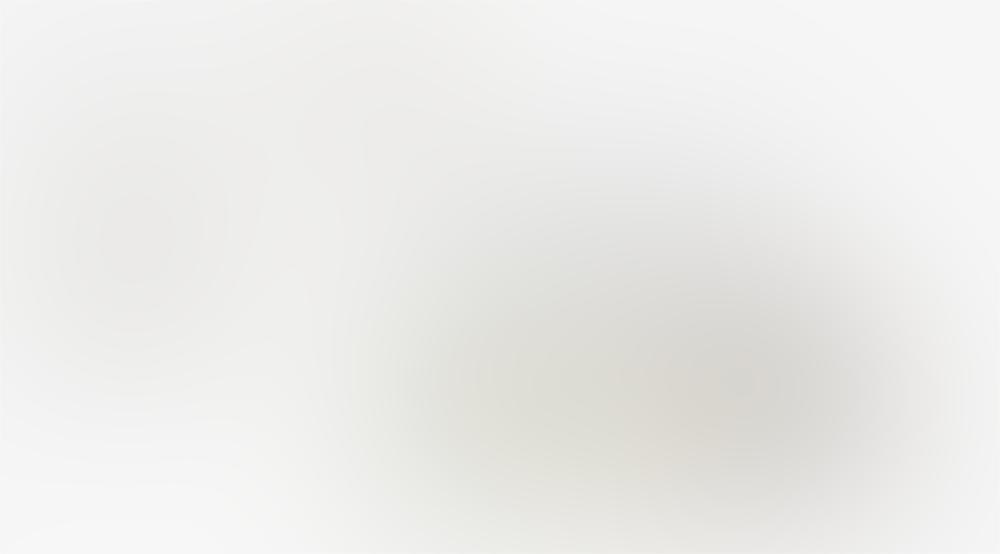 Wix Customer Support
Wix has an extensive help center with articles related to common customer questions regarding getting started, Wix editor, billing, Ascend, mobile editor, site performance, Wix Stores, Wix ADI, Editor X, and more. There's also a Wix Forum Community where Wix users help each other.
Besides, you have 24/7 access to their customer support via live chat and email.
You can also request a callback from the support team. Depending on your language, phone support is available 24/7 or within specific working hours.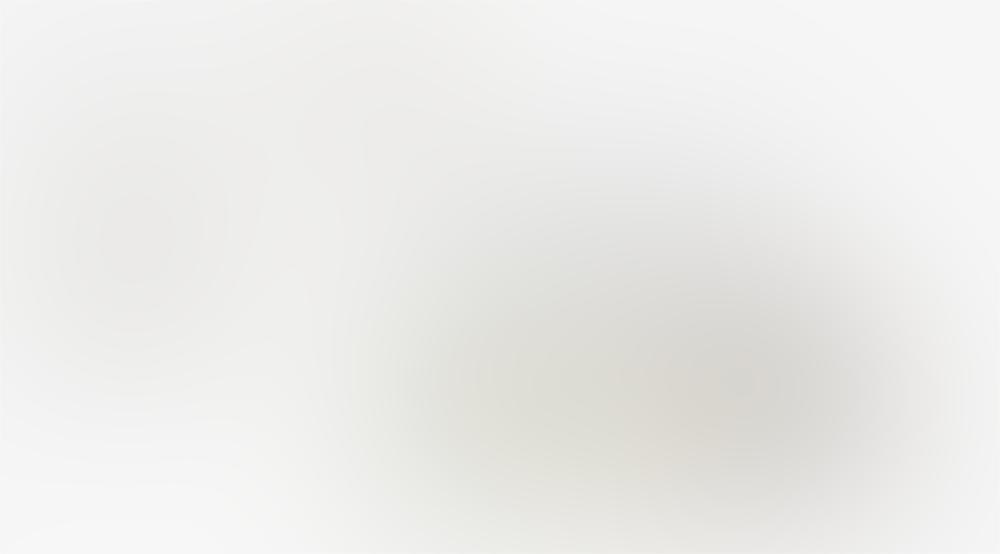 Squarespace Customer Support
Squarespace allows you to email 24/7/365 or live chat Monday-Friday, 4 AM to 8 PM EDT. They also have a community and great help resources; however, they could do better on the "talking to an expert" front by adding phone support.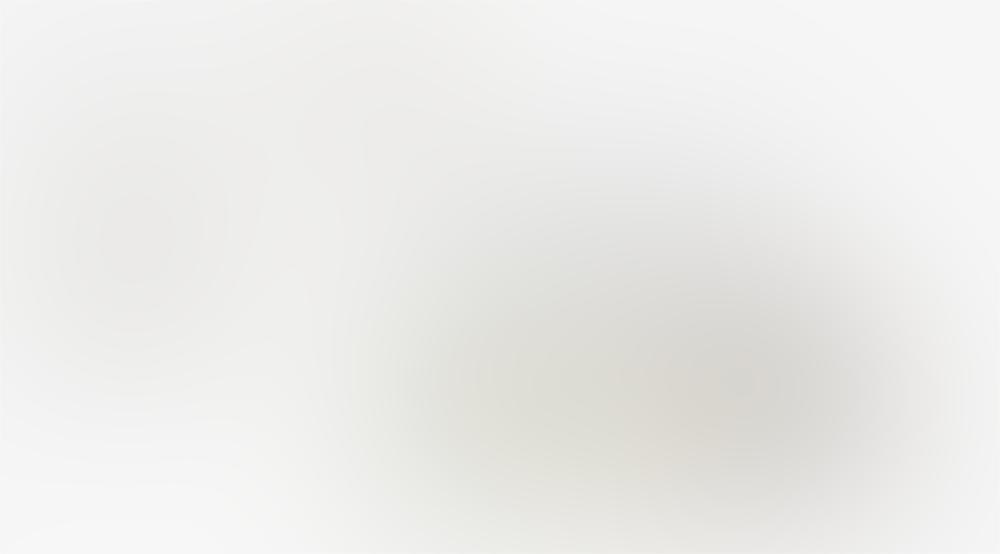 Toggle Section
Pricing: Which offers the best value for money?
| | | |
| --- | --- | --- |
| Shopify | Wix | Squarespace |
| 4.5/5 | 4/5 | 4.5/5 |
Shopify Plans
Shopify has five plans in total: Shopify Lite, Basic, Shopify, Advanced, and Shopify Plus. Each plan includes all major features, unlimited products, unlimited bandwidth, fraud analysis, and support.
All Shopify plan come with a 3-day free trial (no credit card required). Plus, you have to pay just $1/month for the next three months if you choose the Starter or Basic plan.
The real plan pricing starts after.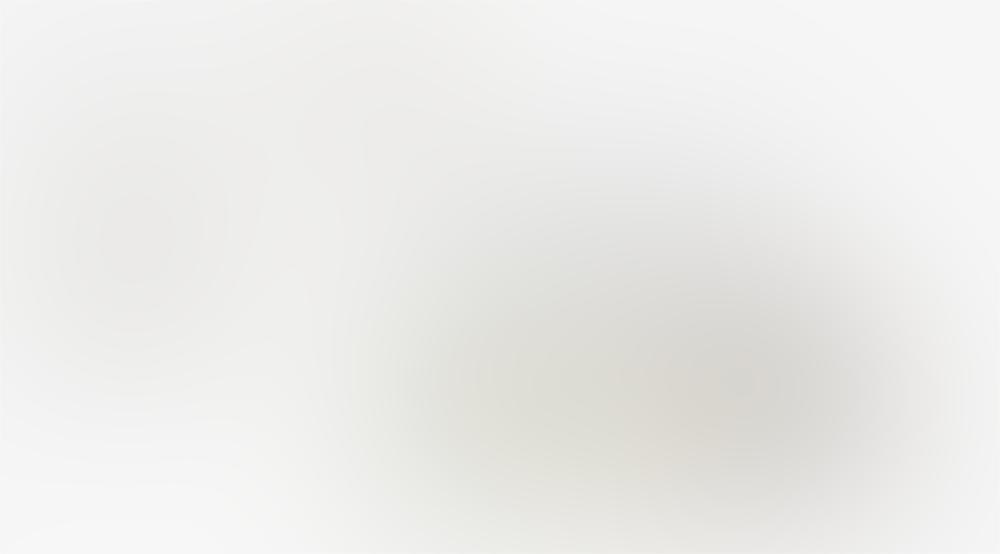 These are the annual plans:
Starter ($5/month): This plan allows you to add ecommerce functionality to your non-Shopify site (through the Buy Button channel). For example, if you want to use Squarespace for its easy-to-use editor and Shopify for its ecommerce prowess, you can do it using this.
Shopify Basic ($29/month): I'd recommend most stores start with this plan. It has everything needed to build a solid ecommerce store.
Shopify ($79/month): Move to this plan when you need gift card support, reporting, 3rd party shipping rates, and lesser 3rd party transaction fees.
Shopify Advanced ($299/month): This plan includes features for advanced reporting, more staff accounts, more inventory locations, ecommerce automation, adding custom pricing by market, etc.
Shopify Plus (starting at $2000/month): This one's for enterprise-grade stores like Gymshark and Skims.
NOTE: The Basic, Shopify, and Advanced plans are Shopify's main plans. You can get 50% off on these plans if you are in the US or Canada.
About third-party app costs
The way Shopify has structured its platform, you'll inevitably need to add apps to your store. The basic ones are free from Shopify itself and are good enough for most new stores.
However, you'll need to add premium third-party apps as you scale. These third-party apps can quickly add to the business costs. Typically, beginner-level stores invest $0-$50 per month on Shopify apps, but the number can go into hundreds or even thousands depending on the size of the business.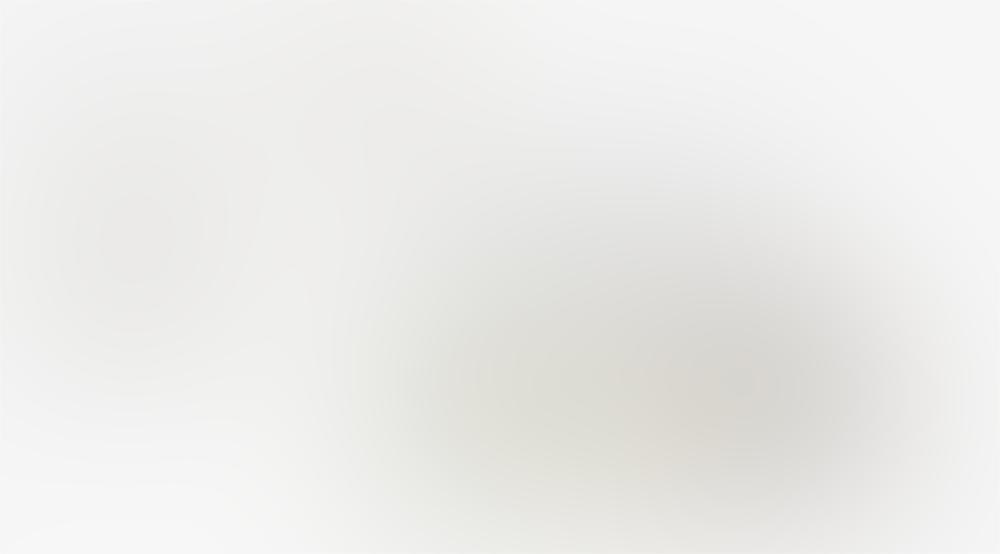 Learn about all Shopify pricing and fees here.
Wix Plans
Wix has one very limited free plan, eight paid plans, and enterprise plans. The eight paid plans are divided into five Website Plans (these plans do not have ecommerce features) and three Business and eCommerce Plans.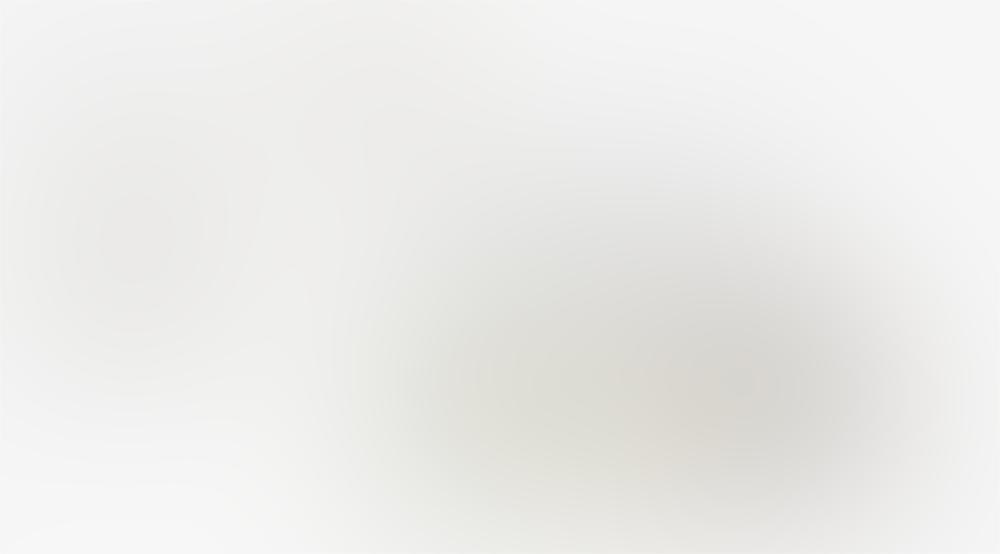 These are the three ecommerce plans (annual price):
Business Basic ($27/month): The Business Basic is Wix's first ecommerce plan. It has some feature limitations (for example: no subscription products, no dropshipping, no automated sales tax, no product reviews, no advanced shipping options, you can't display pricing in multiple currencies, etc.).
Business Unlimited ($32/month): This plan gives you limited access to many features Basic doesn't. For example, it includes Product reviews by KudoBuzz (up to 1000 reviews) and automated sales tax (up to 100 transactions/month).
Business VIP ($59/month): This one's Wix's most advanced ecommerce plan. There are still some limitations, but it's good enough for low to mid-volume stores (i.e., Wix's target audience). It includes a loyalty program by Smile.io, custom reporting, and priority customer support.
There's no free trial on Wix's premium plans. However, you cancel the plan within 14 days of purchasing to receive a full refund.
We talk about Wix's website plans here. They start at $16/month (if we exclude the limited Connect Domain plan).
A few notes regarding Wix Pricing:
Wix advertises the monthly cost of annual plans on its pricing page. It's confusing. You cannot see the actual price of monthly plans until you hit checkout.
All ecommerce plans (Business Basic, Business Unlimited, and Business VIP) also include online store tools for bookings, ticket sales, restaurant orders, hotel reservations, and artist ecommerce features.
You get a free domain name for the first year if you choose an annual plan. This is available for every plan except for the Connect Domain plan. (This must be for a new custom domain name— you can't use this to renew an existing domain name.)
All plans include a free SSL certificate.
Wix includes $600 in Ad Vouchers: $500 Google Ads (with a $500 purchase) and $100 Bing Ads for all ecommerce plans. These vouchers need to be used within two months, or they expire.
Wix pricing differs significantly depending on the region.
Wix is among the best free website builders, but the free plan doesn't include ecommerce. You can make a store and add products, but when the time to add a payment method will come, Wix will ask you to upgrade.
Squarespace Plans
Squarespace has a 14-day free trial and four plans: Personal, Business, Basic Commerce, and Advanced Commerce.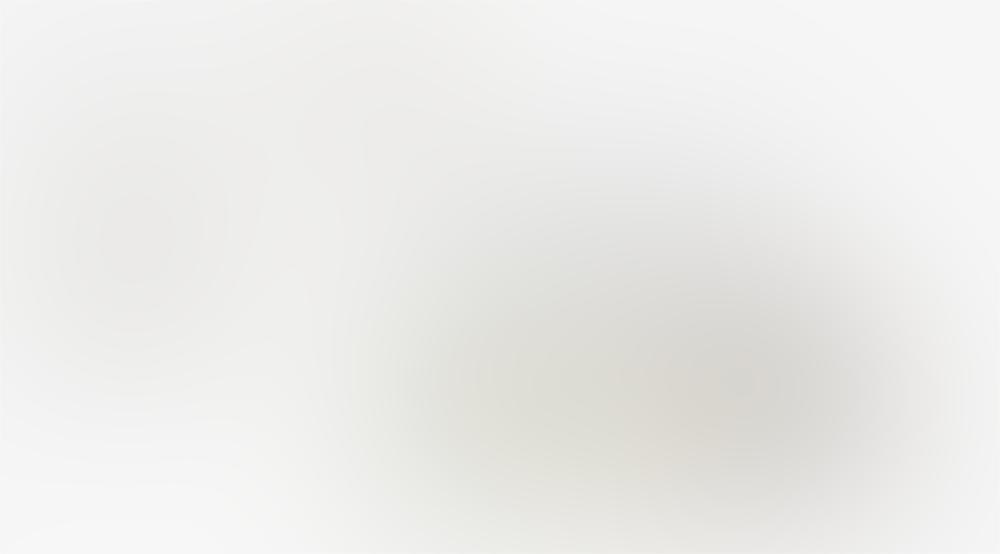 The Personal plan doesn't include ecommerce. These are the other three (annual cost):
Business ($23/month): It does have basic ecommerce features, but I don't particularly recommend it because there's a 3% transaction fee.
Basic Commerce ($27/month): Squarespace Commerce plans start from here. You can sell unlimited products through this plan, but you won't have access to advanced features. For example, you can't sell subscription products with a Basic Commerce plan.
Advanced Commerce ($49/month): Use this for a solid ecommerce business. It includes fundamental ecommerce functions + features to sell subscriptions, automate abandoned cart recovery campaigns, automatically calculate shipping rates, etc.
Toggle Section
Shopify vs Wix vs Squarespace: A Quick Recap — Which Is The Best For Your Store?
Use Shopify if ecommerce is your first priority. It's ideal for stores of all sizes and has many important ecommerce business features that the other two don't. It sure has a learning curve but it's the most intuitive ecommerce-first builder.
Use Squarespace for small stores. It is the easiest to use (yet highly customizable) and packs the essential ecommerce features.
Use Wix if you want to use its unstructured drag-and-drop builder. Otherwise, I'd recommend going with Squarespace for small business stores.
Frequently Asked Questions
Is Squarespace or Wix better for selling?
Both Squarespace and Wix offer pretty similar ecommerce features, but Squarespace is a better overall platform. So...between the two, choose Squarespace.
Can Squarespace compete with Shopify?
At ecommerce, Shopify is the king. Squarespace could be a great option for small stores, though.
What is the biggest problem with Shopify?
Shopify's page editor isn't as easy-to-use as Squarespace and Wix's editors. Also, Shopify's transaction fees for using third-party payment processors are higher.
Which is a better platform for big stores?
Shopify. Some of the biggest ecommerce brands use Shopify.