The question 'what is the cheapest website builder?' seems straightforward… And yet there are lots of inaccurate articles you can find on this topic.
It's strange because it's not really a subjective question: to me the cheapest website builder is not the best website builder or even the best free website builder— it's the website builder with the lowest cost plan.
Note: My work is supported by affiliate commissions. Read more »
Comparison Table
I calculated the year 1 cost of the cheapest plan + domain name for the top 30 website builders. And here's what I found:
Now I should point out a few caveats about the list above:
To create the above list I had a few rules:
Carrd Is For One Page Websites — Carrd has the cheapest plan but it's also only for one page websites. So keep that in mind.
No Ads — Some website builders offer cheaper plans than I included above but I choose not to include any plans that place ads on your website. I don't think there should be ads on a website if you're paying for it.
Domain Name Required — I didn't include plans that didn't let you connect a custom domain name. You should be able to connect a custom domain name if you're paying for a website.
US Pricing — Some website builders have different prices for different regions, so I used the US pricing for simplicity.
Rounded Up Prices — I rounded up prices to the nearest dollar. So no $.99 or $.95.
Cheap Does Not Mean 'Free'
If you read articles about the cheapest website builder on the web, you'll find they often crown Wix the cheapest website builder… because it offers a free plan.
But that's dumb.
First of all, many website builders offer free plans and Wix doesn't even have a very good free plan compared to others. The truth is, free plans are often very limited— they rarely allow you to add a custom domain name and almost always include an ad on your website.
This is what the ad on Wix's free website plans looks like: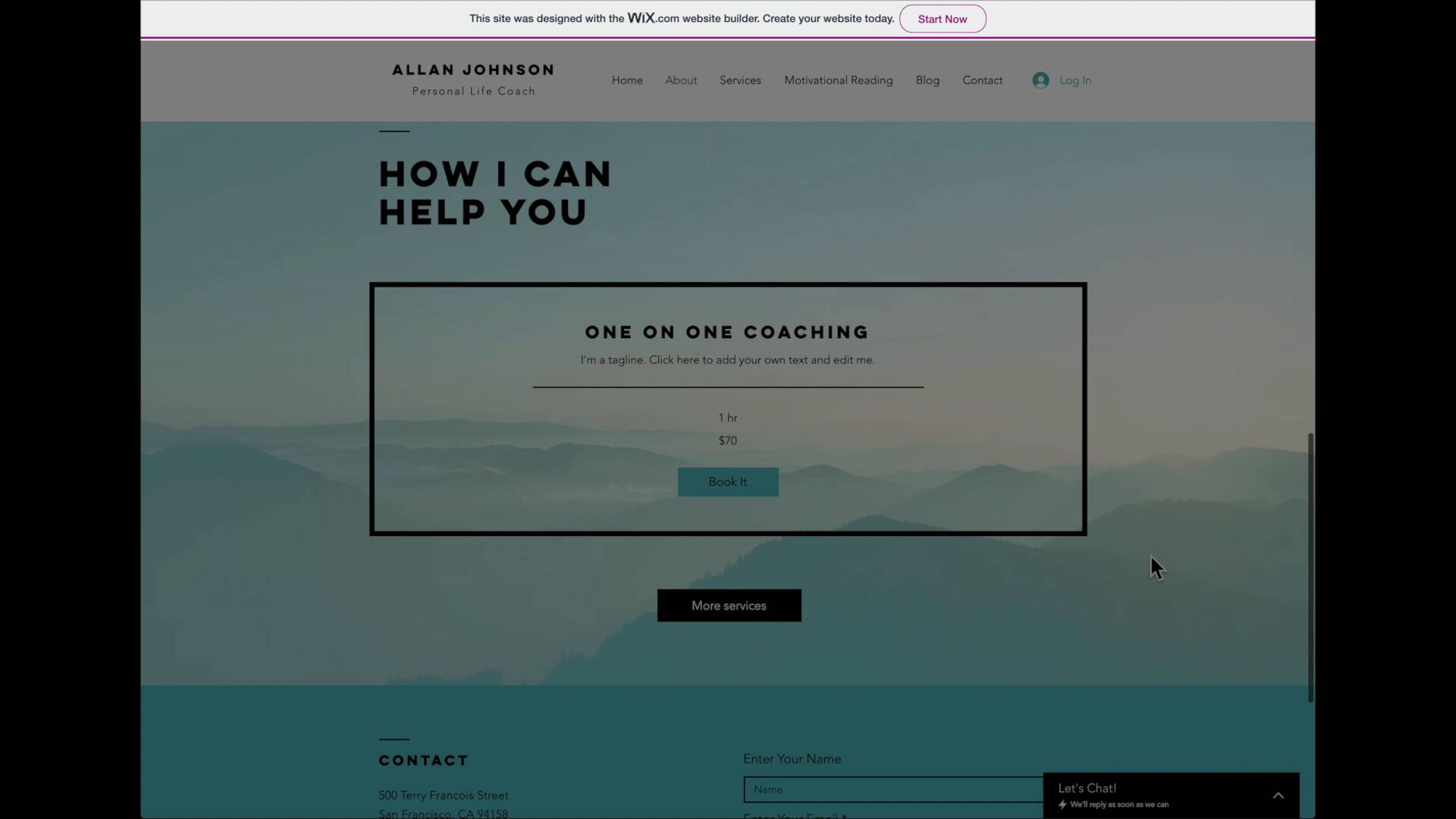 I also don't include website builder plans that have ads. To me those plans are more like upsell traps— they want you to buy it for the price, only to grow disatisfied with the ad and upgrade to a more expensive plan.
The other caveat is that I have not included website builder plans that don't allow you to connect to a domain name. My opinion is that if you're going to pay money, you should at least be able to add a domain name!
Note — One pricing trick almost all website builders do is advertise their annual cost on a per month basis. So for example, they'll save a plan costs $12 / month but that's only if you buy the annual plan— if you do the monthly plan it'll cost more money. This makes price comparison tricky— I wish they didn't do this!
Cheapest Ecommerce
Below is the cost of the lowest price plan + a domain name for year 1.
A couple notes:
Ecommerce website builders are priced higher than a general-purpose website builder.
I only compared plans with no transaction fees. Transaction fees (typically around 3%) are charged in addition to credit card processing fees (credit card processing fees are unavoidable). You really should not be paying transaction fees— will get expensive fast.
Credit card processing fees have become a standard 2.9% + 30¢ across all ecommerce builders. Just keep that in mind.
Tip: Annual Plans
Almost every website builder strongly incentives you to buy an annual plan instead of a monthly plan:
You save $18 / year when you buy uKit's Minimal plan on an annual term.
You save $36 / year when you buy Webflow's Basic plan on an annual term.
You save $48 / year when you buy Squarespace's Personal plan on an annual term.
You save $48 / year when you buy Weebly's Professional plan on an annual term.
You save $48 / year when you buy Strikingly's Limited plan on an annual term.
You save $60 / year when you buy Format's Pro plan on an annual term.
You get the picture?
That list didn't even take into account that many website builders (example: Squarespace, Weebly) also include a free domain name for the first year— which is another $10 in savings.
Why website builders want you to choose an annual plan — They know that once you are locked into a website builder you're not very likely to leave. After all, it's a hassle to move websites. That's why website builders want you to commit to a long term.
Tip: Student Pricing
A number of website builders offer students a discount if they sign up with their academic address.
Squarespace and Webflow offer 50% off for the first year.
Wordpress.com and Wix offer 50% off for the first year if you use Student Beans, a student discounts app.
Strikingly says in their support doc they offer "sponsorship for nonprofits, and 3 free months of Pro for college students" if you get in touch with support— it doesn't look like a formal program though.
IM Creator used to be free for non-profits, artists and students— but I no longer see that option.
Beware: Introductory Pricing
Heads up: some website builders advertise super-low introductory prices. Introductory pricing is when you give a super-low rate for the first month that jacks up to the normal rate every after. It can make price comparisons difficult.
For example, if you read iPage's fine print you'll see that the introductory prices are only for the first term. Then the prices increase substantially.
1and1 does the same thing. They advertise a $1 / month cost that only lasts for the first month: